Starfield players shot for the stars and recreated the game's logo on r/places, a hugely popular digital collage board where huge communities represent their favorite people, places, and things in general. However, their hopes were dashed by an Italian Twitch streamer.
The logo did exist for a brief but sweet time, immortalized in a Starfield Reddit post by user The_Irish_Rover26. However, the eventual tragic destruction was also recorded thanks to Salty's reply.
"Yes, some trash Twitch streamers hacked like they did with many other community creations. Fuck the streamers," wrote user Niitte. Rationalization, on the other hand, comes in the form of forward-thinking Starfield fans, like user Razcsi, who wants future iterations of r/places to have a larger Starfield presence: "There are so few active people here, and even fewer people who care about this place. Wait a few more years until the next place, and I bet more people will be happy to draw something Starfield-related there."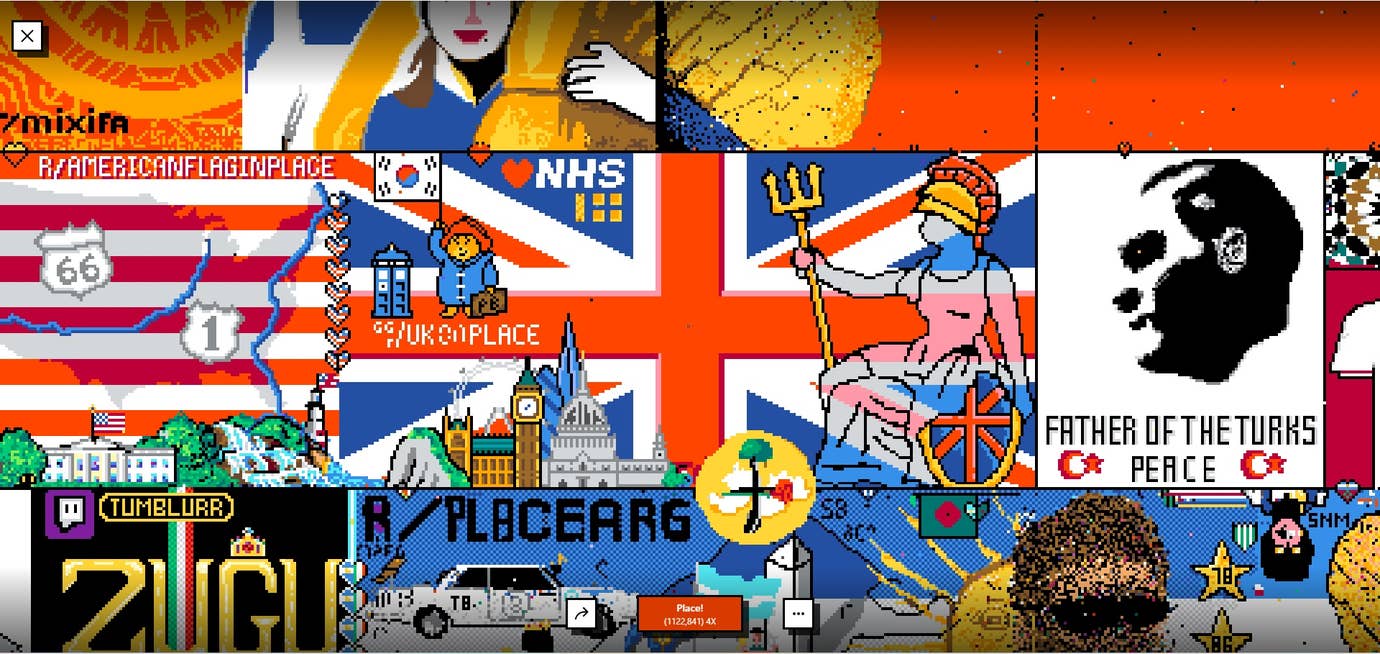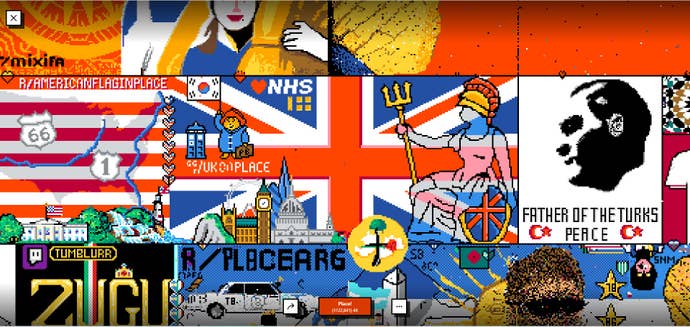 So, who exactly dashed the hopes of these Star Field fans? Entering the community of Italian variety host Tumblrr, he was pleasantly surprised when he established his own piece of Internet land next to the Argentine flag in the lower right corner of this giant Reddit canvas.
The place is what it is. Similar acquisitions happen from time to time. As of this writing, there is a war going on between Vietnam and One Piece fans, and expect more conflicts to pop up on the pages in the coming days. Star fans will have to work harder next year if they're going to achieve more permanent status.
For more on Starfield, read how a devoted Starfield fan spent 200 hours figuring out the game's full skill tree, and how Starfield took the classic Elder Scrolls pickpocketing formula and made it real-time.