Of all the big publishers offering their own conference at E3 2021, Square Enix It is the one with the most ballots to make us get up from the seat. Above all, with a Babylon's Fall that left us amazed with his brand new cover letter, and that -by the way- will be one of the highlights of the digital event Square Enix PRESENTS.
The Shinjuku-based company shuffles large cards capable of paralyzing an entire country (yes, Japan) of the caliber of Final Fantasy XVI Y Dragon Quest XII, and it is clear something is cooked if you organize your own conference within the framework of the E3 2021 being able to show off in the events of Microsoft, Nintendo or a State of Play de Sony.
Especially when Square Enix takes a 2021 spectacular: so far this year a Bravely Default 2 on Nintendo Switch, has given new life to Nier Replicant and his Outriders it was a surprise. Especially for Xbox Game Pass subscribers.
It is fair to say that not everything he has released has met expectations, there we have Balan Wonderworld, but, as you will see just below, what is to come looks very, very good.
It's time to get muscle with Babylon's Fall
When PlatinumGames and Square Enix come together, one can only hope for good things. And despite the fact that in the artistic and thematic Babylon's Fall has little to do with the dazzling Nier: Automata, the patentable action of the former and the overflowing epicity of the latter becomes very palpable.
Babylon's Fall it was presented during E3 2018 and has since been shown in motion on very rare occasions. Sometimes through brief teasers in the official accounts of the game and others in brief and trailer trailers during a Sony event.
Initial impressions: its dark fantasy setting and powerful action invite us to think that we are facing a nightmare that drinks from games like Dark Souls
and that we will tackle through the brutal playable style of PlatiumGames.
A brutal combination
, no matter how you look at it.
In this regard, the original announcement sent us to 2019, so it is to be expected that it is in a development phase sufficiently advanced so that let's not take too long to date it and hopefully we'll be playing it sooner rather than later. Platforms already confirmed: PS4 and PC via Steam.
Life is Strange twice at the Square Enix PRESENTS event
Next September 10 will arrive Life is Strange: True Colors, the third installment of the acclaimed DONTNOD series, and the most interesting of all: as the young Alex Chen We will start an investigation in which the paranormal will have a very special weight and, for the first time in the saga, some very recognizable nuances.
Chen possesses the supernatural ability to absorb and manipulate the feelings of others, which will manifest in the game as colored auras. In this way, we can change the destiny of those around us and, in the process, establish different types of affective bonds throughout the adventure.
Life is Strange: True Colors It is the first release developed for next-generation systems. Of course, taking advantage of its launch Square Enix will dress up the start of the saga through Life is Strange: Remastered Collection, a totally improved, updated and complete version of the 2015 game. An irresistible return to Arcadia Bay.
Heading into E3 we can expect to see further progress around both games, including a specific release date for a Life is Strange: Remastered Collection which, for the moment, has its departure scheduled for next autumn.
Eidos–Montréal has something on their hands, and will present it at the event
Square Enix saves a card in hand for E3, but already anticipates that it will be shown during the Square Enix PRESENTS. The only clue we have in this regard is that the project is in the hands of the Canadian studio behind the new trilogy of Tomb Raider, Thieft Y Deus Ex: Mankind Divided, so the logical thing is to think that it will be a larger ad.
With Babylon's Fall, the presentation of this new game is positioned as the second highlight of the event itself. Is it a part of the sagas that have passed through the hands of Eidos-Montreal or are we talking about a completely original title? Seeing how well Canadians handle blockbusters, we are sure that it will not leave us indifferent.
Very notable news for mobile devices
Slowly, Square Enix has launched its outstanding catalog of classic JRPGs on mobile devices and, thanks to sagas as Dragon Quest, is exploring and expanding its legacy through new content and projects based on its most iconic licenses.
In all fairness, some of the games Square Enix is ​​bringing to iOS and Android look too good not to give them a minute of glory – or more – throughout the season. showcase
that you have prepared on the occasion of E3. And for sample, some of the titles and projects
announced.
Final Fantasy VII: The First Soldier
The very unexpected and promising Battle Royale of Final Fantasy VII It will also serve as a prelude to the JRPG that fascinated the whole world. A title to which, by the way, it is already possible to register.
Space Invaders in Augmented Reality
Taito's legacy is part of Square Enix, and if very recently we were amazed with his mini arcade, his project of wearing the mythical Space Invaders to mobiles in the form of Augmented Reality promises to become an obsession.
Just Cause Mobile
After four explosive installments for consoles and PCs with the signature of Avalanche Studios, Square Enix has assembled a new team to bring the madness and destruction of the saga to mobile phones. It is time to put a date.
A reminder: we have the anniversaries of Dragon Quest and Tomb Raider
While the commemorative events of the respective anniversaries of Tomb Raider Y Dragon Quest They have already taken place, which has resulted in new games and especially suggestive reissues, the truth is that it would not be unreasonable to see something new or a wink around the two most powerful licenses in the West and the Asian continent.
On the part of the reckless Lara Croft, last March the Tomb Raider: Definitive Survivor Trilogy, a batch with the last three installments that was released at a laughable price.
Of course, it must be recognized that Square Enix did much more with Dragon Quest– Up to six new games and updates were announced on the occasion of their 35th anniversary, standing out above all of them Dragon Quest XII. Will we see a preview beyond the logo? For asking, it does not remain.
Black Panther to join Square Enix's Avengers
The millionaire project Marvel's Avengers continues to grow on Xbox, PS4, PC, and next-gen systems, and if not too long ago we saw the highly anticipated addition of aspects of the Marvel Cinematic Universe to the game, Square Enix itself has told us that the next game contents will be shown during the Square Enix PRESENTS del E3 2021.
The star addition to the Avengers video game will be the expansion War for Wakanda, which will mean the highly anticipated entry on the scene of one of Marvel's most important characters: Black Panther He will give justice to the one who hurts wearing his spectacular suit with feline features. In addition, the roadmap of Marvel's Avengers it will expand by adding upcoming in-game events.
Game poker we'd like to see at E3
What is coming and what we hope to see throughout the Square Enix PRESENTS E3 2021 is not exactly small: great productions for practically all systems in which action, adventure and even puzzles solved with supernatural powers will say present.
That said, and already within the speculative field, there are games already presented capable of giving a very special boost to the Square Enix conference or shine with their own light in those of Nintendo and Microsoft or a State of Play announced at the last minute. And that includes two sagas considered cult and, most interesting of all, three brand new titles.
Forspoken
The debut of Luminous Productions It looks spectacular and promises to get the most out of the Luminous Engine. If launch is scheduled for next year on PS5 and PC, so it is not ruled out to see a new advance.
Final Fantasy XVI
The new numbered installment of the saga Final Fantasy promises to bring back the classic fantasy of the initial installments and retain everything learned from the more recent titles. A double responsibility, of course.
Project Triangle Strategy
Square Enix takes up the exquisite artistic section of Octopath Traveler to present a tactical RPG that radiates the essence of the classics. Project Triangle Strategy aims to be one of the aces of Nintendo Switch by 2021.
Dragon Quest III HD-2D Remake
All we saw of Dragon Quest III HD-2D Remake fascinated us. Square Enix reimagines and updates, preserving the charm of the classic games, one of the best and most beloved installments of the series considered the King of the JRPGs.
Project Gemini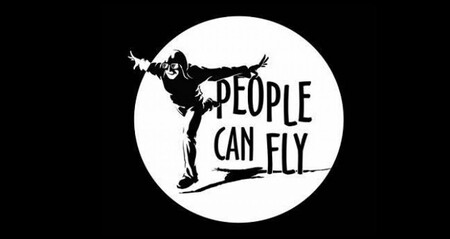 Outriders It wasn't the only game People Can Fly had in development with Square Enix, and while we know that Project Dagger (the game he shapes for Take-Two) will once again focus on action, known as Project Gemini remains a mystery. In any case, Sebastian Wojciechowski (CEO of PCF) assured that in E3 2021 we would have news about at least one of them.