Street Fighter VI has been out for over a month now, and surprisingly, Capcom has considered dropping the game's first major content addition in an update led by returning fighter Rashid.
Rashid was supposed to be the main character in "SF5" with a solemn mission to avenge the murder of his friends, while in "SF6" Rashid lived a life of ease. An irritating streamer who endlessly parkours and flips for viewing, it's nice to have him back and see the character in a different place than his predecessor, and the growing roster is a good thing.
But this update doesn't stop there, and it's a good demonstration that SF6's DLC setting isn't just for those keen on ranked matches and online battle hubs; it's for all three aspects of the game, including those who prefer single-player.
You'll find that Rashid is not just a new playable character for offline and online multiplayer battles, he's also an additional master character in SF6 World Tour mode. Once you have him, a new side quest pops up in Nayshall, an open area unlocked in the second half of the SF6 story. Complete side quests to meet Rasheed, who functions like all other main characters in the game.
This means that Rasheed can be the 'master' of the main character. The avatar you create can adopt his fighting style, learn his moves, and befriend him. As your relationship develops, Rasheed will propose side quests that will take you around the world. There are voice-over cutscenes and some manga interludes along the way.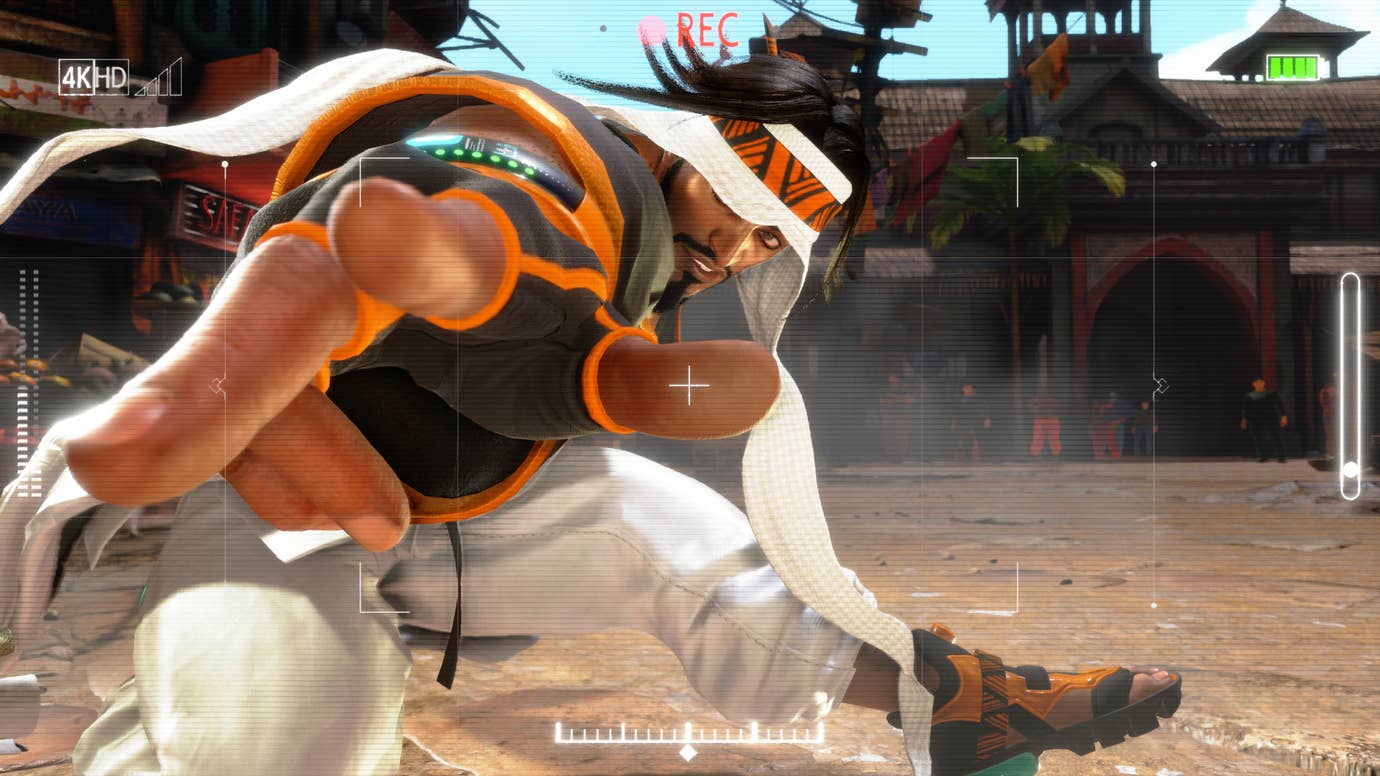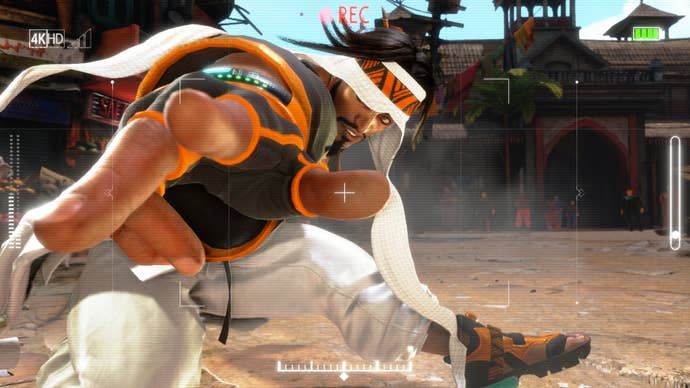 It's all cute, but what actually struck me more was the other people who joined Rasheed in the game. Capcom is well aware that many players have completed World Tour by now–and thus need new content to make Rasheed's style upgrade worthwhile. Their solution is simple, but perfect for Street Fighter: Tournament.
The two main regions of the Street Fighter VI World Tour feature stadiums, so both Metro City and Nayshall are gearing up to host fighting tournaments for players to take part in. Daily tournaments are limited to one entry per day in the real world and offer better rewards, as well as unlimited "normal" tournaments that you can play as many times as you like. Honestly, these are pretty good.
At Metro City, every tournament has all the hallmarks of a real game—round structure, groups, and even a commentator. Prizes are awarded for winning or finishing in the top four. These are the end game challenges and the character levels of these tournaments start from the sixties. These rewards are apparently meant to help players with end-game grind, unlock abilities, and create characters for online Battle Hub Avatar matches.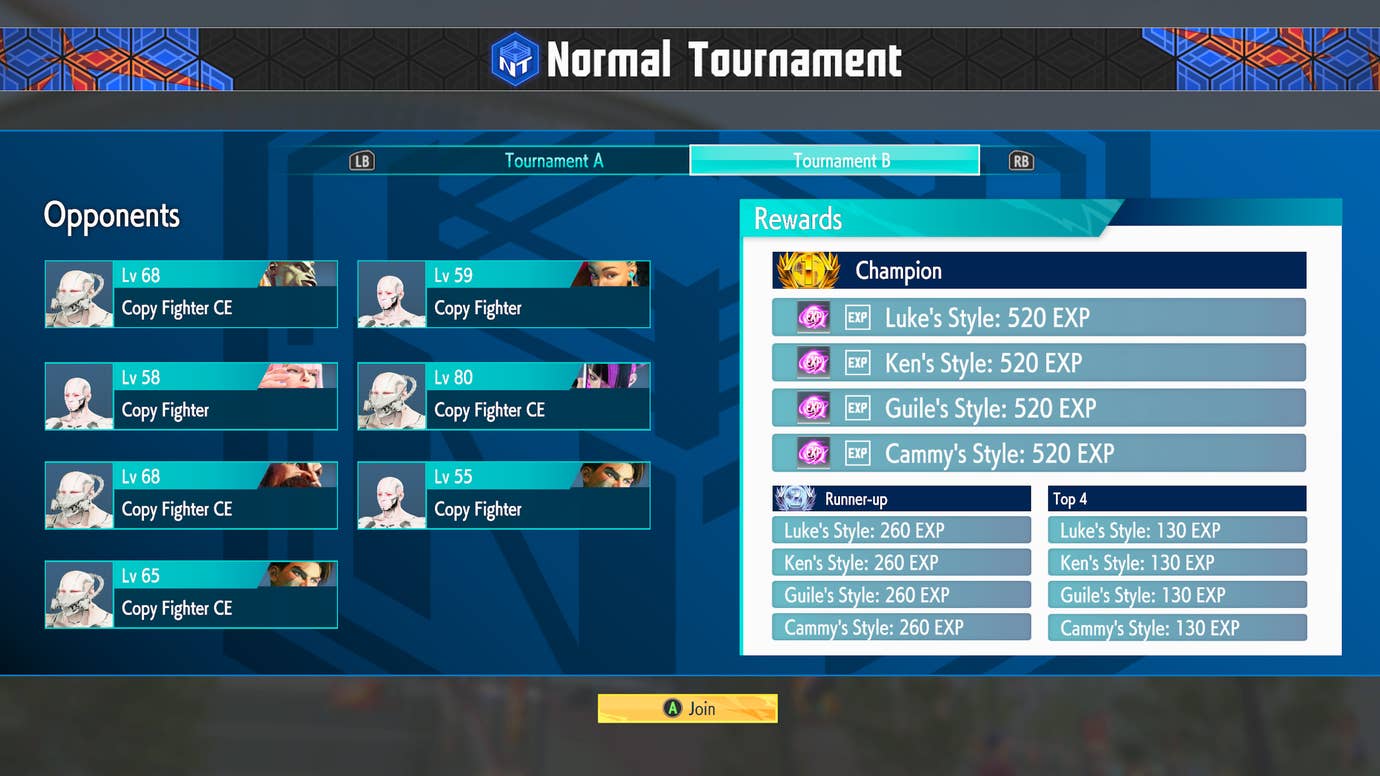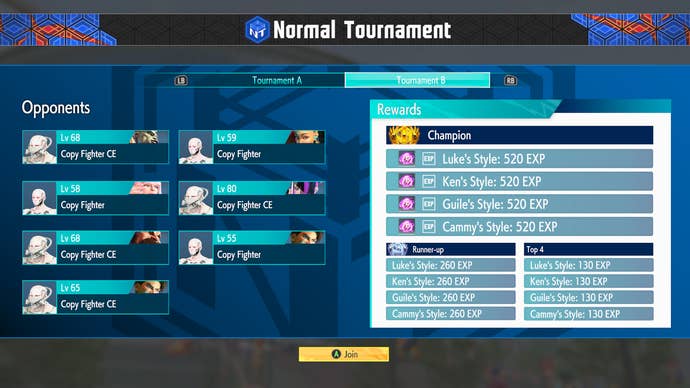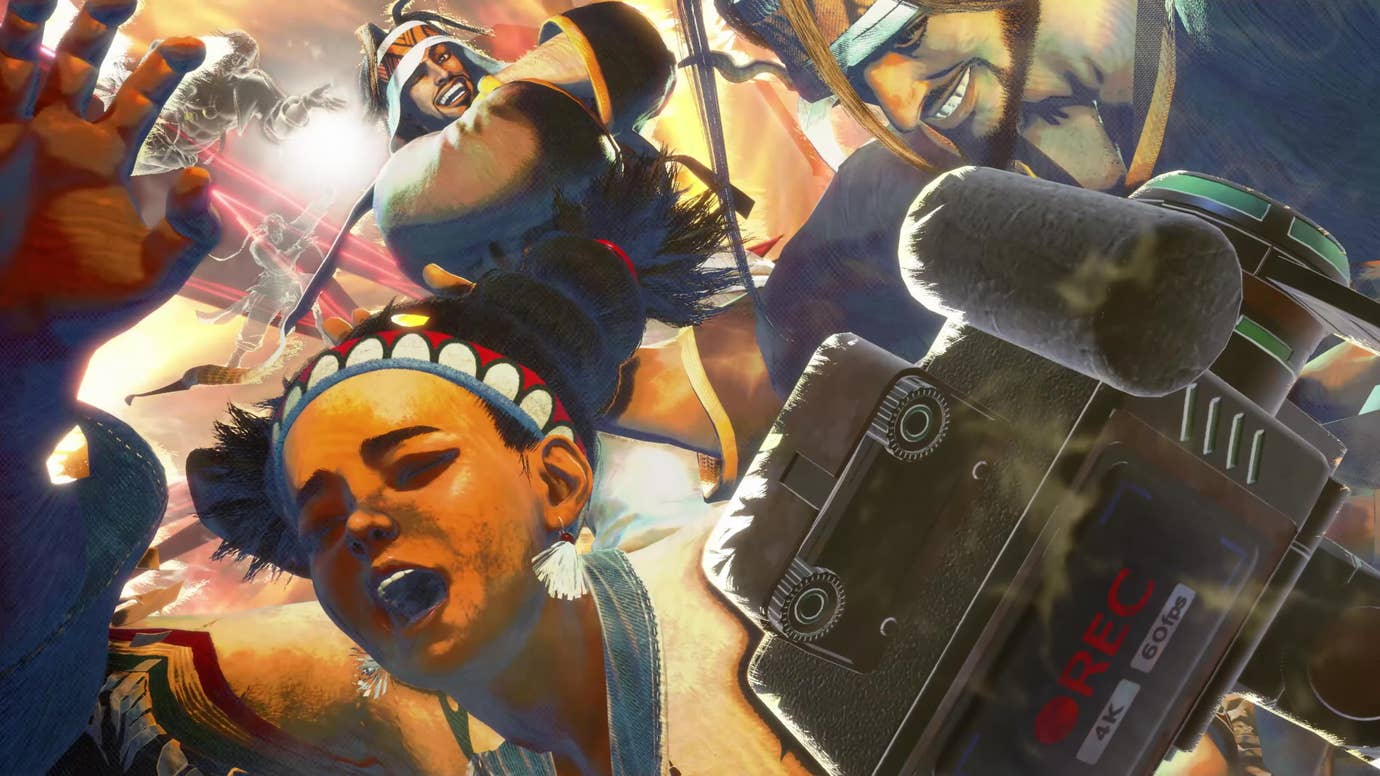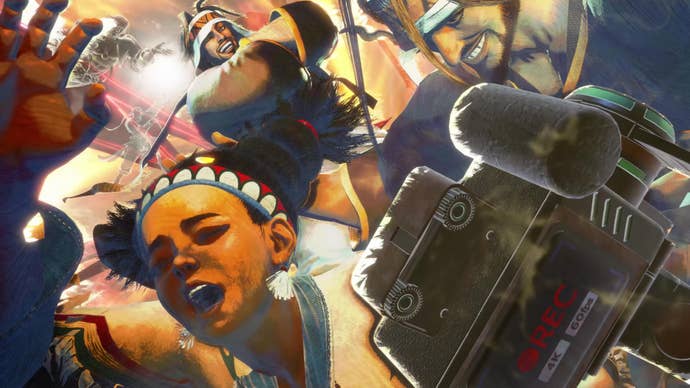 In Nayshall, tournaments feature a different preset format, where you fight a predefined set of opponents in any order you like, while in the world tour format – so there are giant health bars, two-on-one or three-on-one fights, and more. Each round completed gives the player a key that opens a mysterious door below the arena; each unlocked room contains a wealth of useful end-game items. Surprisingly, this new side questline actually introduces some small new areas to the world as well. Quietly, without too much publicity.
There are also familiar faces in every game. This is my favorite part. Characters from World Tour appear here as rivals – giving you the chance to face off against the likes of Li-Fen or Final Fight's Thrasher Damnd again, but at a higher level. For the uninitiated, the movements of these world tour NPCs have always been based on existing SF6 characters – but they've all enhanced some of their own unique traits.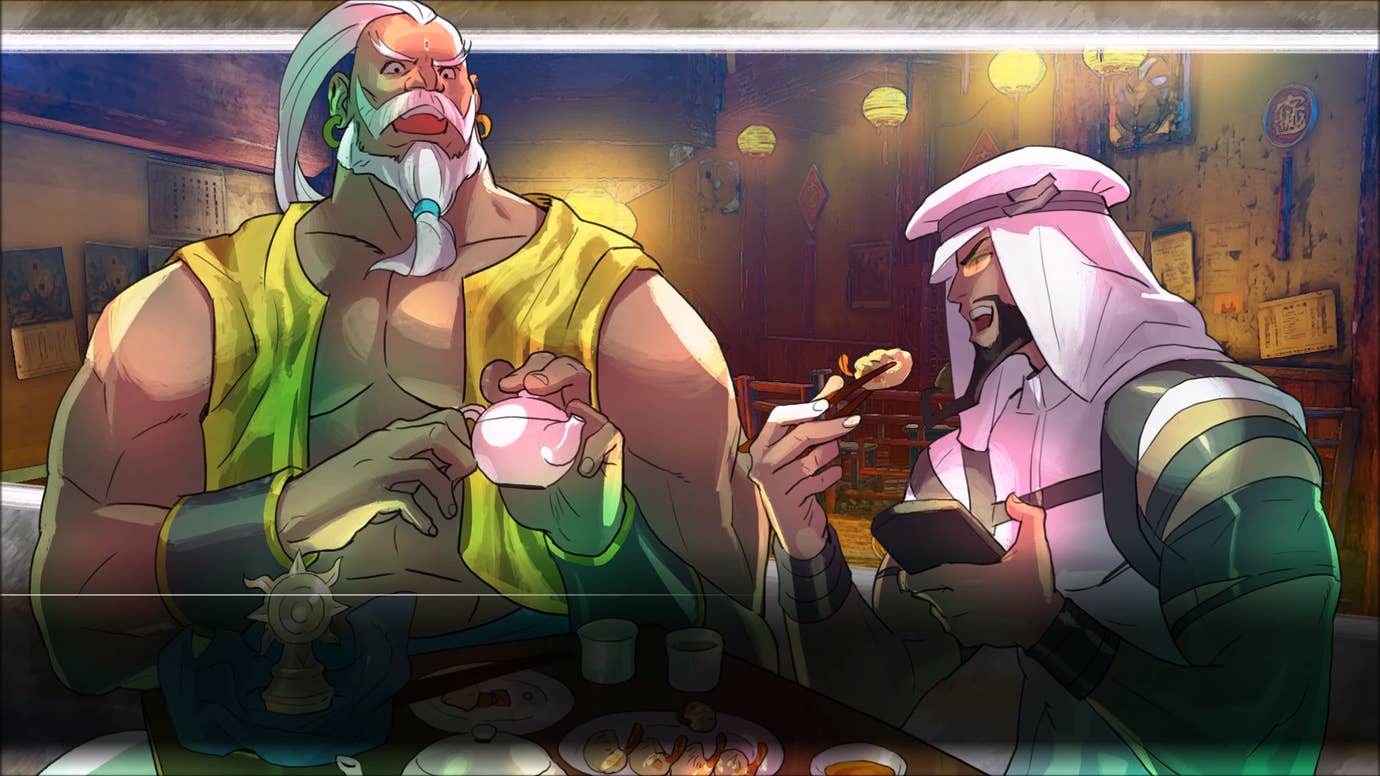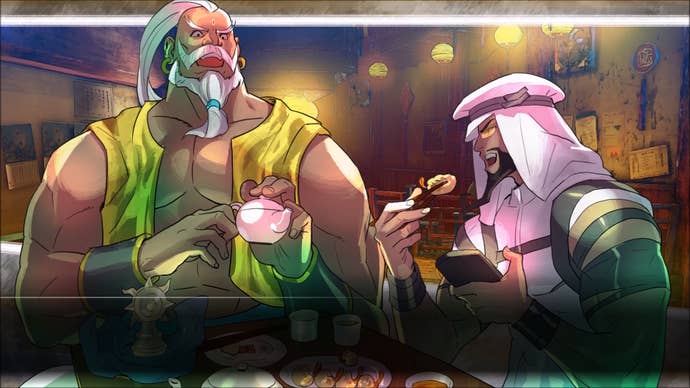 Rasheed even brought in such a character. His valet, Azam, appears in Rasheed's quests as an NPC enemy. As you'd expect, Azam uses Rashid's moves–but being a bigger guy, he also has a unique, absolutely disgusting-looking wind command grab, which makes me wish he was a playable character.
Superfans of Street Fighter and its expanded universe might even find a surprise or two in these tournaments. Fans are said to find a character in a pink gi suit who rolls, taunts, and fires weaker fireballs. While this isn't actually the notorious Dan, it's clear that one of his apprentices is running around in World Tour mode–which is pretty cool.
It's amazing how even a random unnamed marker and a few unique moves can make such a small difference — something DLC ​​seems to be leaning toward, with content that both enhances the addition of big-name characters and further fleshes out the Street Fighter VI world.
If you're a competitive type of person, you've got a new character to play, and it brings to the meta all the glorious chaos these additions make. If you like single player games, avatar matches, and other casual games, there's plenty for you here too. In this regard, SF6 has done a good job, making a relatively reasonable case for only offering four characters this year, while SF5 usually adds six characters each year.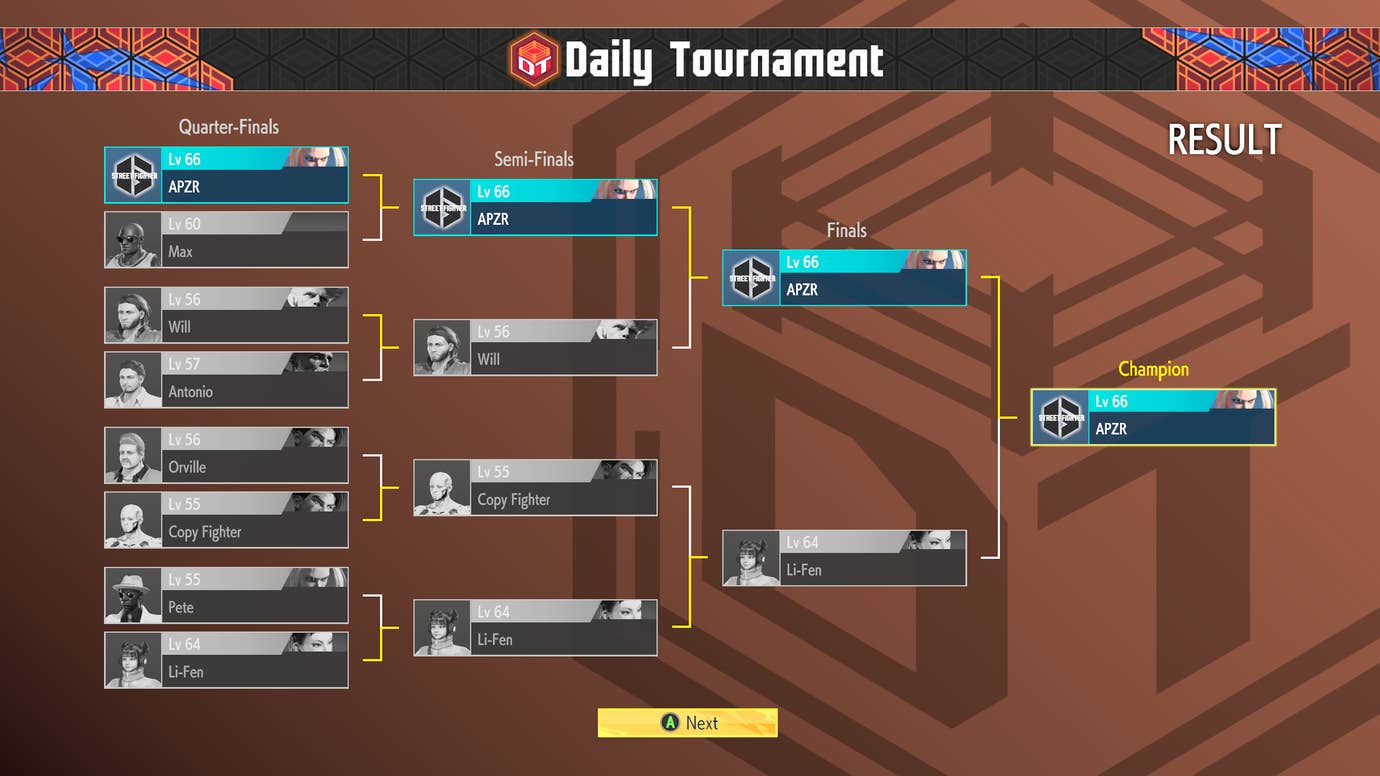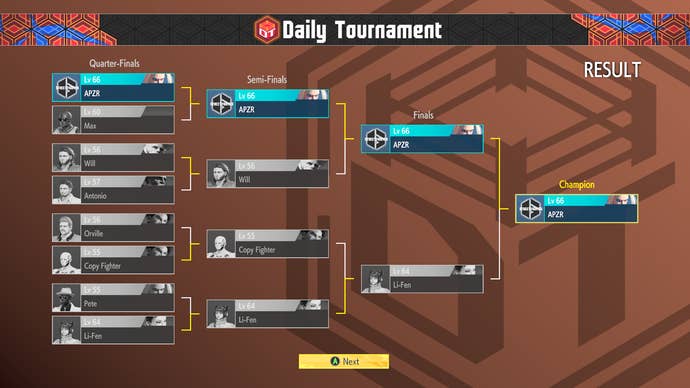 It's so close to perfect…but Capcom has already reached the finish line when it comes to pricing. 350 Fighter Coins (~$7) are required to purchase Rashid. However, the minimum amount of Fighter Coins you can buy is $10 — theoretically, a player could pocket $3 out of pocket.
Yes, there are other ways you can earn Battle Coins for free. Yes, you can buy a season pass and get Rasheed by default – but that's beside the point. It's a shame that an excellent addition is ruined by the kind of cynical fuss usually reserved for the meanest mobile games.
In every other way, though, Rasheed is a huge win — and I can't wait for what the other three characters do this year. Let's hope Capcom does something with these Fight Coin bundles before fall newcomer AKI arrives.