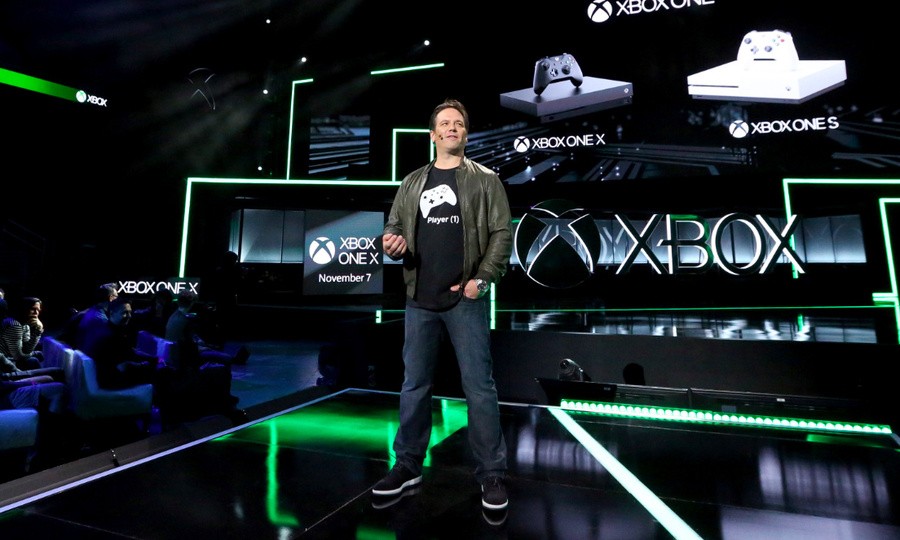 Nintendo and Microsoft have teamed up many times to achieve the impossible. Last year, for example, Rare's iconic mascot Banjo-Kazooie law is out Super Smash Bros. Finally. Along with this, it was the release of games such as run & # 39; n guner platformer Cuphead and well thought out Ori And The Blind Forest: The Edible Edition.

Since then, there has been ongoing speculation – and rumors – about other Microsoft projects that could be transferred to a Nintendo hybrid device. Speaking on podcast with IGN Recently, Xbox head Phil Spencer explained how it's time for the company to "set better expectations" with its fans.
Though he frequently talks with Nintendo's US President Doug Bowser and "has a lot of respect" for the company, Spencer wants to bring his focus back to the Xbox team – even if he had "something serious" to some people. and groups. He is by no means a fan of the whole radio (rumors and all) of certain Xbox titles that may have been released on the switch. Here's what he had to say, courtesy of GoNintendo:

The relationship with Nintendo is great. Doug Bowser and I talk a lot. Furakawa-san, CEO of Nintendo, and we got to know each other very well and had a conversation.
I will say that considering that each IP through IP goes to different platforms, I can see that it can get confusing to customers over time. We have been learning, some of our development partners really want to do this, and we want to support the aspirations of our creative talent. One of these has been the leadership of our partners.
I think more about what the Xbox experience means to different platforms. At the moment, it seems that when any game comes out, there is, "the one who goes here is the one who goes there." I would like to set more Xbox level expectations for our fans where things will go. I thought we did that with our first team when we talked about the game shipments on the Xbox and PC, and I also got some comebacks from some teams for that, but at least we set expectations for that. I would like to see us get to that point on the different types of hardware that we have, so I think I'll leave it there.
I definitely have a ton of respect for the role Nintendo plays, and I love having great games on their platform. I don't really like the idea that throughout our game, there are these little rumors in it "will it eventually change or not." I feel that we should put better trust with our fans instead.
If Phil's ideas are anything to go by – and are likely to be widely considered when considering the use of the Xbox category – it sounds like Microsoft might be stepping down from its multi-platform release (on some devices) to focus on next-generation hardware releases this holiday season, and then you reinforce yourself by adding as many things as you can.
Would you like to see more Xbox titles released from the switch? Do you see where Phil is coming from? Share your thoughts below.