We get an interesting message related to one of the most outstanding games on the mobile market. We are talking in this case about Pikmin Bloom.
In the text that we leave you below, we can know the details of the arrival of the Pikmin disguised with leaf hat. Here it is:
For plants and flowers to grow, not only the sun is essential, but also the rain. Today we welcome to our platoon a new type of Disguised Pikmin that you can only find on rainy days: Leaf Hat Disguised Pikmin. This guy is different from the ones you've met so far; it does not appear in a specific location, but only does so when the right atmospheric conditions are met. All Pikmin of this variety are blue, since they are the only ones resistant to water, and can wear three different types of leaf hats.

Do you already want it to rain in your area? While you wait, here are some fun facts to keep you entertained!

1. What do raindrops look like?

Close your eyes and imagine a drop of rain. How does it look like? Perhaps you have imagined it with a shape similar to that of a tear, with the upper part narrower and the lower part more swollen. They are not really like that! Raindrops are said to be more like a Chinese steamed bun than a tear. The ice granules accumulate in the clouds and, when they acquire a certain weight, they fall towards the ground. As the altitude decreases, the temperature increases and the ice turns into water. However, due to air resistance as it falls, the bottom becomes flatter, so the shape is wider than people imagine. Wouldn't it be amazing to be able to see this process?

2. An unexpected desert

If we try to think of places where it doesn't rain, almost immediately we think of a desert: miles and miles of dunes stretching endlessly under the scorching sun. By definition, a desert is an area with less than 250mm of rainfall per year and more evaporation than rainfall. It turns out that Antarctica also meets those conditions! Although it is colder there than in the Arctic, if we take into account the amount of rain that falls, it could be considered a desert. However, in March 2022 a slight anomaly occurred in Antarctica; the temperature rose almost 40 degrees above normal, and the considerable rains caused the collapse of the snow barrier. This is said to be due to global warming.

3. The immune system of plants is activated by rain

If you look closely at the surface of the stems and leaves of most plants, you will see that they have a kind of hair: they are called trichomes and they have different functions, such as protecting the plants from light and keeping pests away from the main body. . According to a study by Nagoya University, when these hairs (trichomes) feel the rain, they predict the arrival of pathogens and activate the immune system to prevent disease. Have you ever heard of this?

Maybe you need a little extra energy to go outside on rainy days. We hope this Leaf Hat Disguised Pikmin, which you can only find during those days, gives you some motivation to get out there! When you go for a walk in the rain with Pikmin Bloom, the ground may slip; pay attention to your surroundings, be careful and have fun!

*Update the app to the latest version (v45) so that Pikmin in Leaf Hat costumes will appear correctly.

Fuentes:
https://gpm.nasa.gov/education/articles/shape-of-a-raindrop https://www.washingtonpost.com/weather/2022/03/22/antarctica-heat-record-melt-climate/ https://bit.ly/3Q2iYnW https://www.nature.com/articles/s41467-022-28813-8

When you play Pikmin Bloom, play it safe; pay attention to where you are and follow the laws and policies of the local and national government. Please note that upcoming events may be delayed or canceled due to unforeseen events. You can follow all the Pikmin Bloom news on the internet through social networks or in-game messages.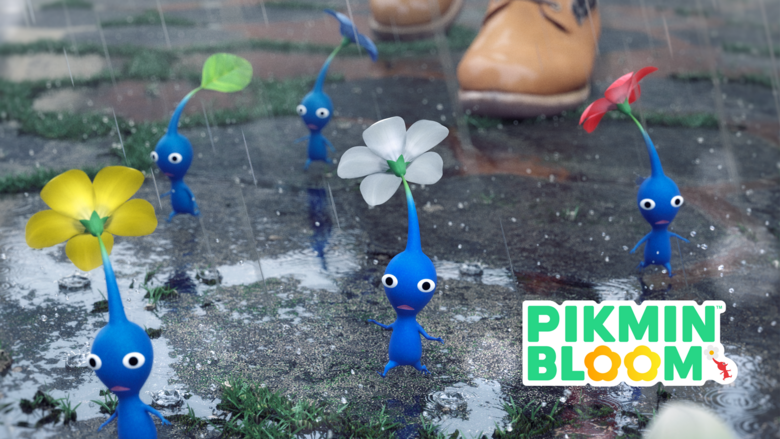 What do you think? If you are interested, you can take a look at our full coverage of the title at this link.