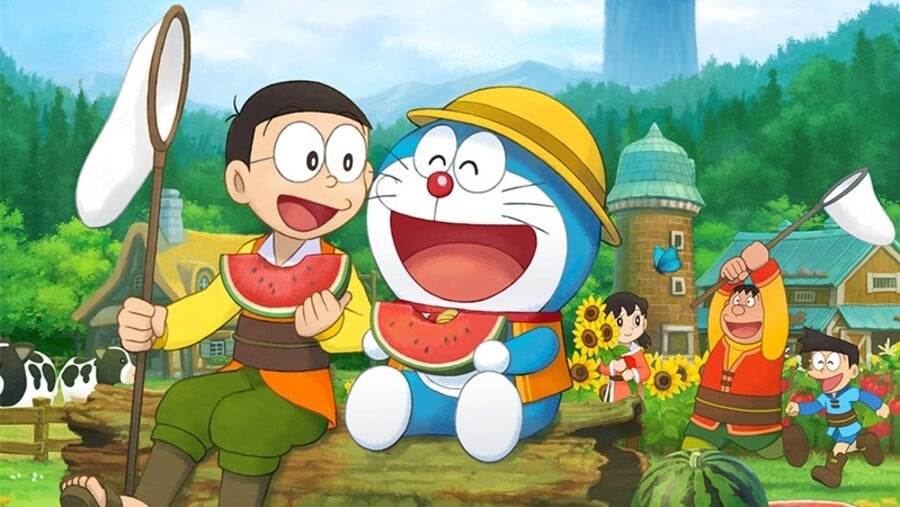 One week, another dollar – that's the way, right? This one has seen Smash Bros. show up, the pieces bring the games to the level we would have liked to have seen when they were introduced, and the lovely switch-on ports that are moving our way. And now it's time to sit down and discuss our weekend plans.
Team NL members have done the below and we would like you to join our voting and comments section. Enjoy!
Gavin Lane, staff writer
He has seen that Neonwall it received a little Labo VR update, I might be tempted to digest the ol & # 39; Goggles and see how its VR experience holds up to the switch. I can & # 39; t finish & # 39; Dead Cells last week (okay, not really – I just finished my first run), so even though I like to spend the rest of my spare time calling me. The following would be Hyper Light Drifter

either Axiom Verge. From what I hear I can't lose it, so I'll be throwing a coin.
Having won all my fitness badges, I've also found a real name Pokémon Sword and Shield to go down for a while. I say & # 39; endgame & # 39 ;, but that is not really the case, is it – there are plenty of after-game games. Are there any games that will end these days?!
Austin Voigt, contributing writer
This weekend I'm coming to the end of one of the few light switch releases I've been wanting to play – straight Little Town Hero, Doraemon: The Story of the Seasons and It's Wood. I've been sitting on my download, waiting to dig for many months now. Of course, I've played Ni and Kuni on PS3 before, but it's one of those great games that you can easily take to another console and enjoy it all again. We have a great snow storm coming, so it should be a refreshing weekend to continue making progress in helping back!
Ollie Reynolds, reviewer
I won't be going to many games this weekend unfortunately, but lately I've been completely addicted Doom and DRUG 2, so I have no doubt I will be catching those things in peacetime. I bought them both when they launched on Switch due to the clever low price, but something just felt real closed at that time. Fortunately, with the latest pool, they look and play better than I remember, and I love it!
Gonçalo Lopes, contributing writer
I have been making progress DAEMON X MACHINE and plan to continue doing so this weekend. Astral Chain takes a back seat because I'm still meant to develop new mobile suits in between SD Gundam G Generation Cross Rays

and mixing squares. I'll probably be stabbing Tokyo Mirage Times #FE Encoreagain, a game that deserves a second chance at the point of view.
The game of the week is when it rests well and surprisingly Super Crush KO. We have to keep those S Levels flying!
Liam Doolan, a journalist
This weekend I'll be trying Puzzles & Dragons GOLD on Nintendo Switch. Even though I'm yours two-by-one Super Mario Bros. Edition on the 3DS, I've never played the Puzzle & Dragons part of the game in the end, so I'm really looking forward to seeing how this series will contribute to the latest developments.
Beyond that, I am considering re-agreeing Fire Cone: Three houses after the latest announcements of it, and if I get any extra time I'll see how Tokyo Mirage Times #FE lifts its input into the switch. That's it for me this weekend.
As always, thanks for reading! Be sure to leave your vote in the voting above and comment below for your playback options over the next few days …