Wowhead.com has revealed several enemy models for the Diablo II remake that does not yet have an exact date but will arrive this year on all platforms. The designs will bring controversy, especially for the most nostalgic who will see how several characters change a lot now that many more pixels can be represented to represent them.
After all, the maximum resolution of Diablo 2 was 640×480, whereas we now have 4K models at our disposal. It is worth noting that these are not all the enemies, but the ones that wowhead managed to take from the game data, probably through datamining.
Various designs
The first one they revealed is one of the first bosses of the game called Corpsefire, some will remember him as a kind of blue zombie but now with more details he is closer to a kind of dark sorcerer.
Blood Raven is a female enemy who in the original game was reminiscent of Amazons. In this case it has a more demonic design, although it keeps most of its wardrobe.

Griswold was a Diablo blacksmith who survives that installment but not the next. The undead maintains a design quite faithful to the original.

The real blacksmith of the game who was in the barracks also returns and is basically the same as always.
Andariel, the final boss of the first act, returns as horrible as ever although with shorter hair.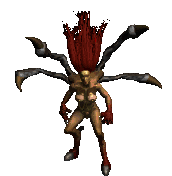 The mummy Radamet also returns with a cool design that does not disappoint
The Dark Elder is a zombie that uses the same model as Corpsefire, albeit with a change of posture. In the original installment they were not as similar as now.
The invoker is one of the secondary objectives of Act II that gives us access to a special event. Its redesign is not bad.

Finally we have Duriel, the final boss of Act II and perhaps the one who changes the most from its original design, albeit for the better.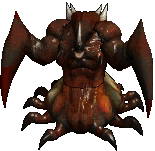 Diablo II: Resurrected llegará a PS4, Xbox One, PC, Switch en 2021.