We've compiled a series of tricks for the iPhone that come out of a magician's top hat.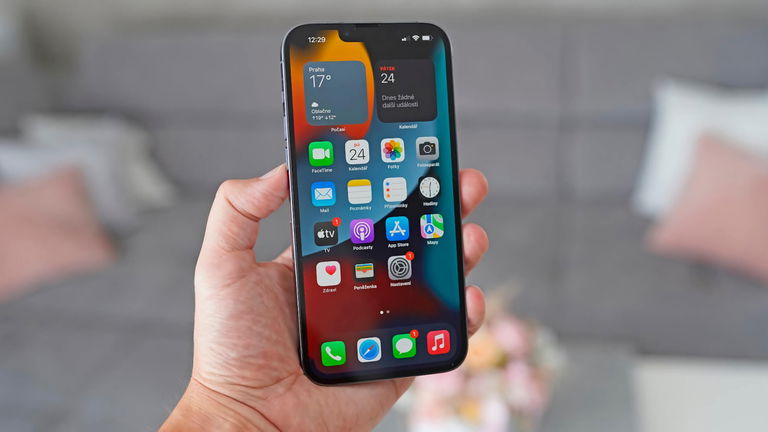 The iPhone is full of tricks and some seem like real magic tricks. On this occasion, we decided to review 5 of these tricks that any magician could use in their shows. Surely you didn't know most of them and now you can leave your friends speechless.
Copy and paste between devices: with freehand gestures
The universal clipboard between Apple devices is something that has been available for a long time, but this feature has been improved over updates until it looks like real magic.
With the gestures on the screen, we can also copy and paste between devices, so that by joining 3 fingers we can copy and by separating them we can paste. If you pair this with an iPhone and iPad, it will certainly seem like magic.
It looks like magic pic.twitter.com/7stexuXJZx

— Angel Roca (@angelr191) March 29, 2022
The keyboard is a trackpad: just slide
This is one of the best keyboard tricks you'll find on iOS. Turns the keyboard into a trackpad-style touch surface that lets you move more easily through the text you've typed. Merely hold down the space bar and without releasing your finger, move on the keyboardyou will see that the letters disappear.
Touch back: a hidden button
This is another one of those cool features that works really well on the iPhone. Few people know this, but if you double or triple tap the back of your iPhone, you can do a lot of different things, take screenshots, open the camera, scroll the screen or run shortcuts. just go in Settings > Accessibility > Touch > Touch Back
and activate what you want to run.
Want to use Google Assistant or Alexa on your iPhone like you use Siri? With iOS 14, you can practically, here I explain how to do it: https://t.co/2K9JzP1W9e pic.twitter.com/9rDrBLUlu6

— Angel Roca (@angelr191) September 18, 2020
Focus on a friend and measure their height
The iPhone Measurement app is awesome and not only allows us to measure an area or a tide, but also a person that appears in the iPhone camera. Only open the Measure app and focus on a person
you should see the feet and the head, and you will see a bar that indicates its height.
Siri is able to do Harry Potter spells
Siri is capable of many things and one of the most fun is interpreting Harry Potter facts. If you say so "Hey Siri, Lumos" will turn on the flashlight and with "Hey Siri, Accio [nombre de app]"this application will open. Of course, it looks like magic.
12 tweaks to make your iPhone work better
we hope did you like these tips, of course, they are awesome and can be very useful in everyday life. Although some may seem simple, they can help you in many circumstances.