Tivify launched a free subscription model in Europe to watch more than 130 live channels, and is positioned as an alternative to other free streaming platforms such as Pluto TV or Rakuten TV.
[6 aplicaciones gratis para ver canales en directo en tu Smart TV o tu smartphone]
Although it also has the option of contracting a subscription with monthly payment to enjoy more advantages, these 130 channels will be available for free in the application.
Next, we're going to tell you how the experience was with this app and some useful tips that you can use, as the app lets you do things like record programs.
More than 130 free channels on your mobile, tablet or Smart TV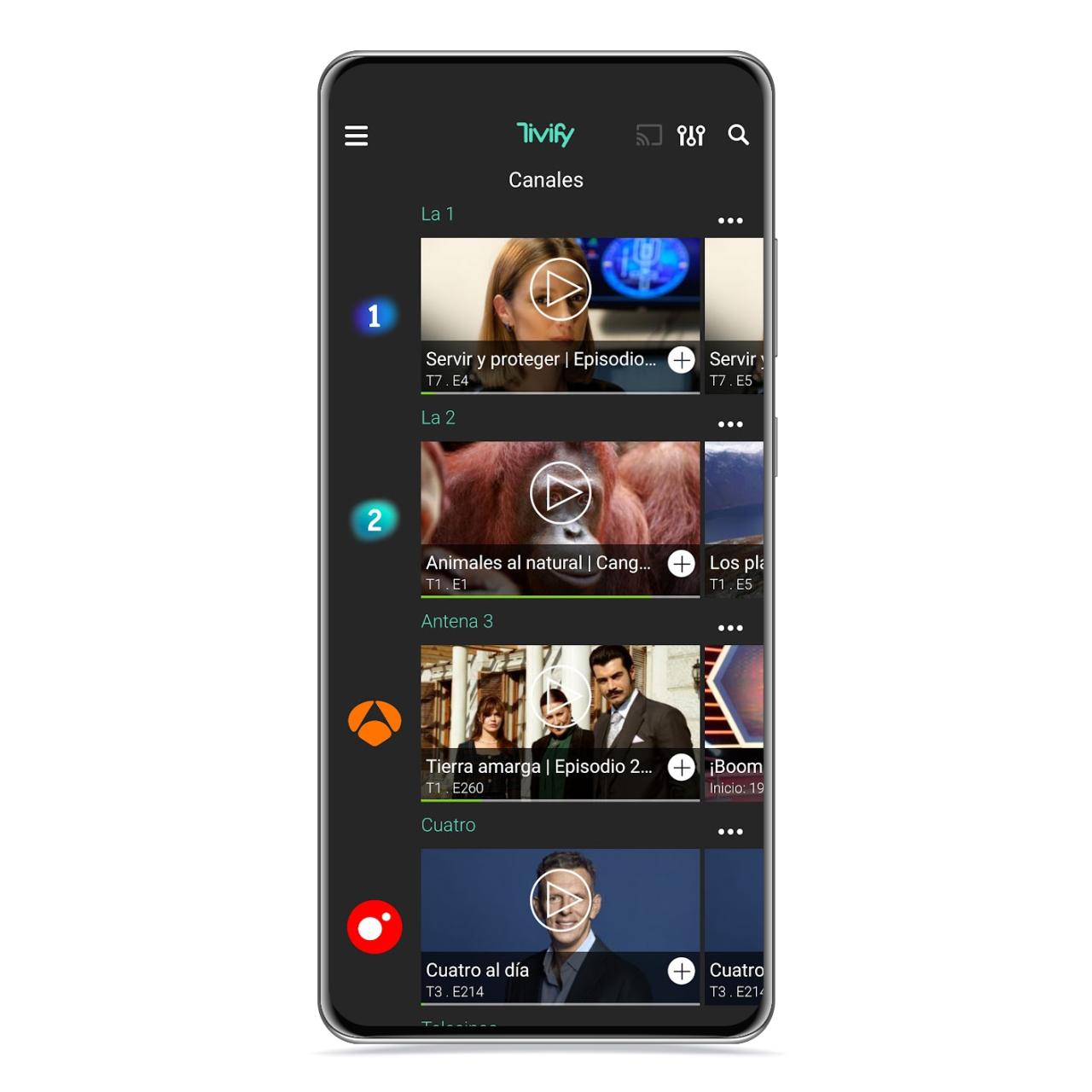 To access Tivify, you must first register and create an account on the platform, then choose the free subscription, or opt for a paid subscription.
They all include over 130 channels, but pay channels also have access to Mediaset+.
They also allow for more linked devices and simultaneous displays. The free version includes ads, just like the rest of the platforms that offer streaming content for free.
schedule recordings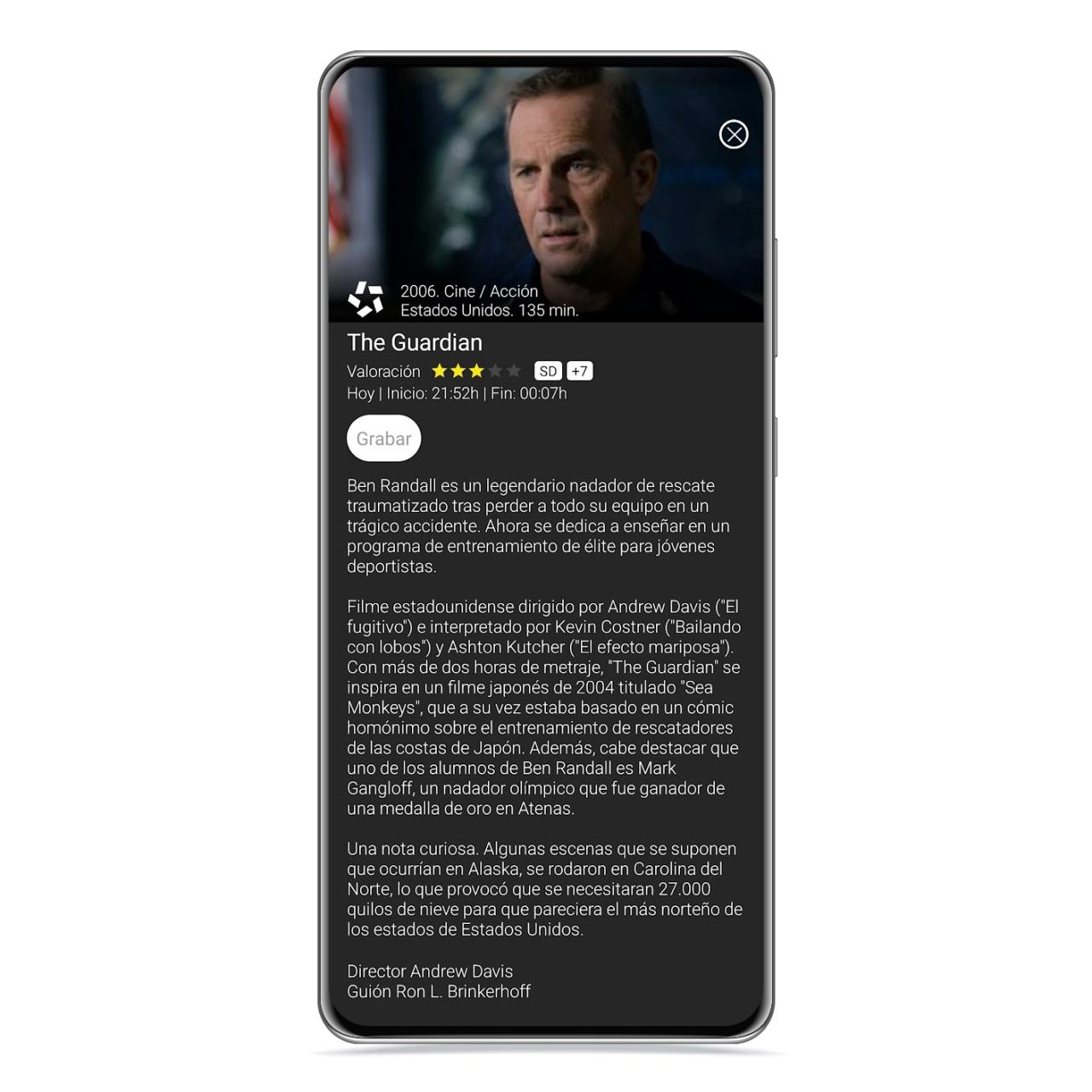 One of the great things about Tivify is that it allows you to schedule the recording of the content you It will soon be broadcast on the channels. To do this, you just need to follow these steps:
Go to the TV Guide section.
Select content that will air soon.
Click the Save button
In this way, you can save to see later a movie that will air at a time when you can't see it live. To access this content, simply go to the My Recordings section.
Play the last 7 days of each channel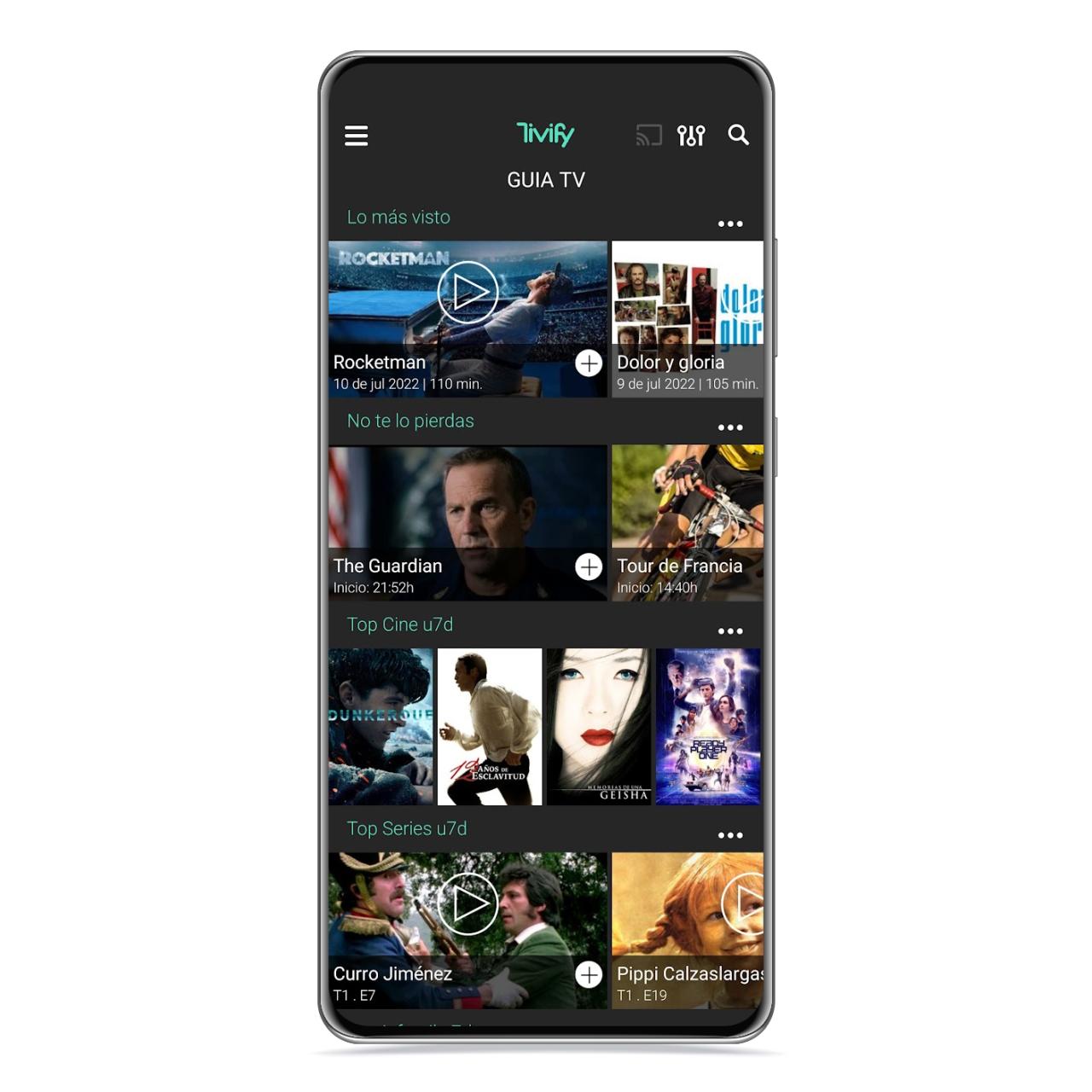 The application also allows you to have deferred access to films, series or television programs that aired on each channel in the last 7 days.
You can see this content in the TV Guide section.
In the free subscription, you can only access content from RTVE and regional channels, but in the paid subscriptions, you can access this option on all channels.
filter channels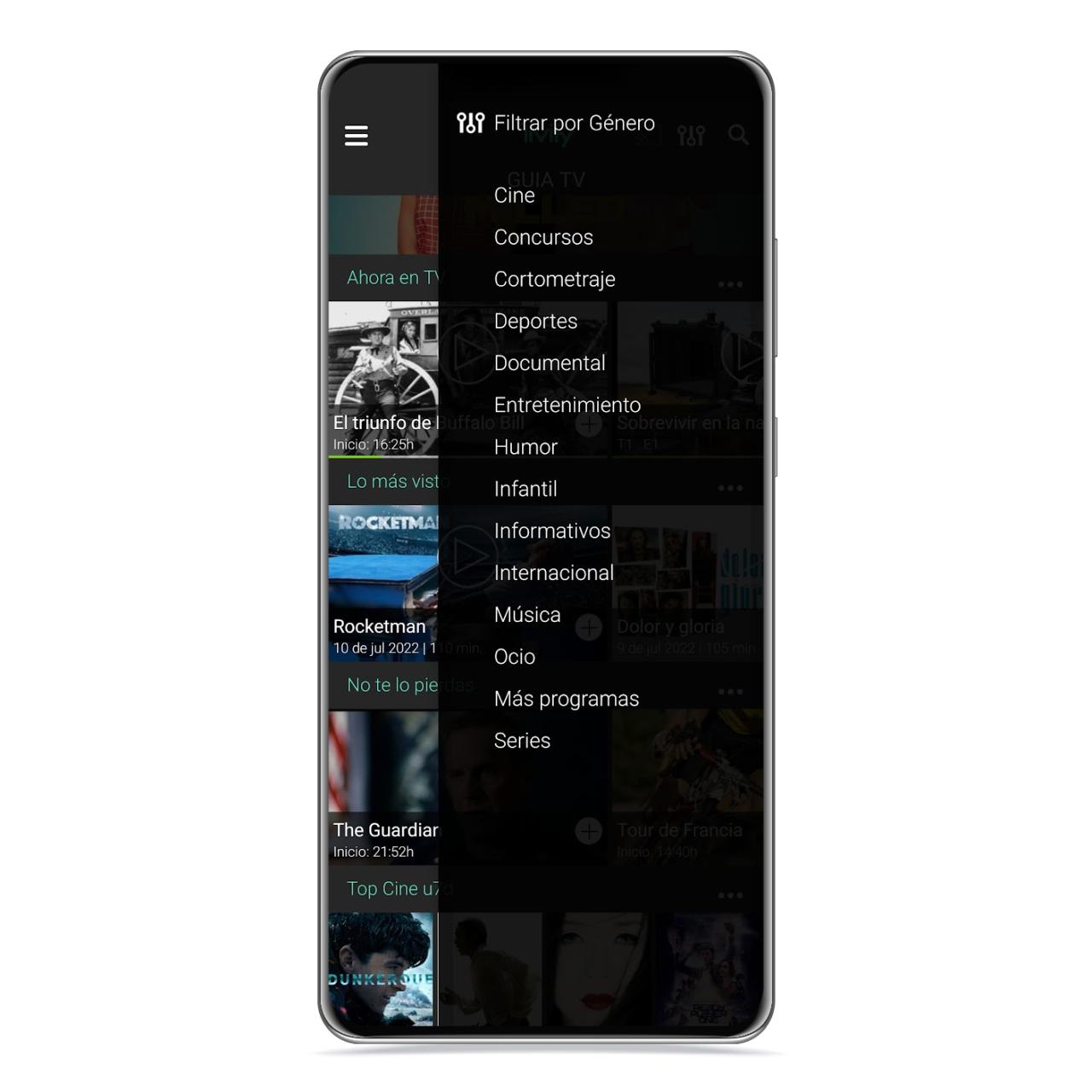 If you want to browse the channels, you will have to access the section with this name from the drop-down bar on the left side. Here they will be displayed in their default order, but you can filter them by theme.
To do this, you just have to click on the button located between the broadcast button and the search button, at the top right. You can select sports, entertainment, humor, music, series or movies, among others.
Watch movies and series on demand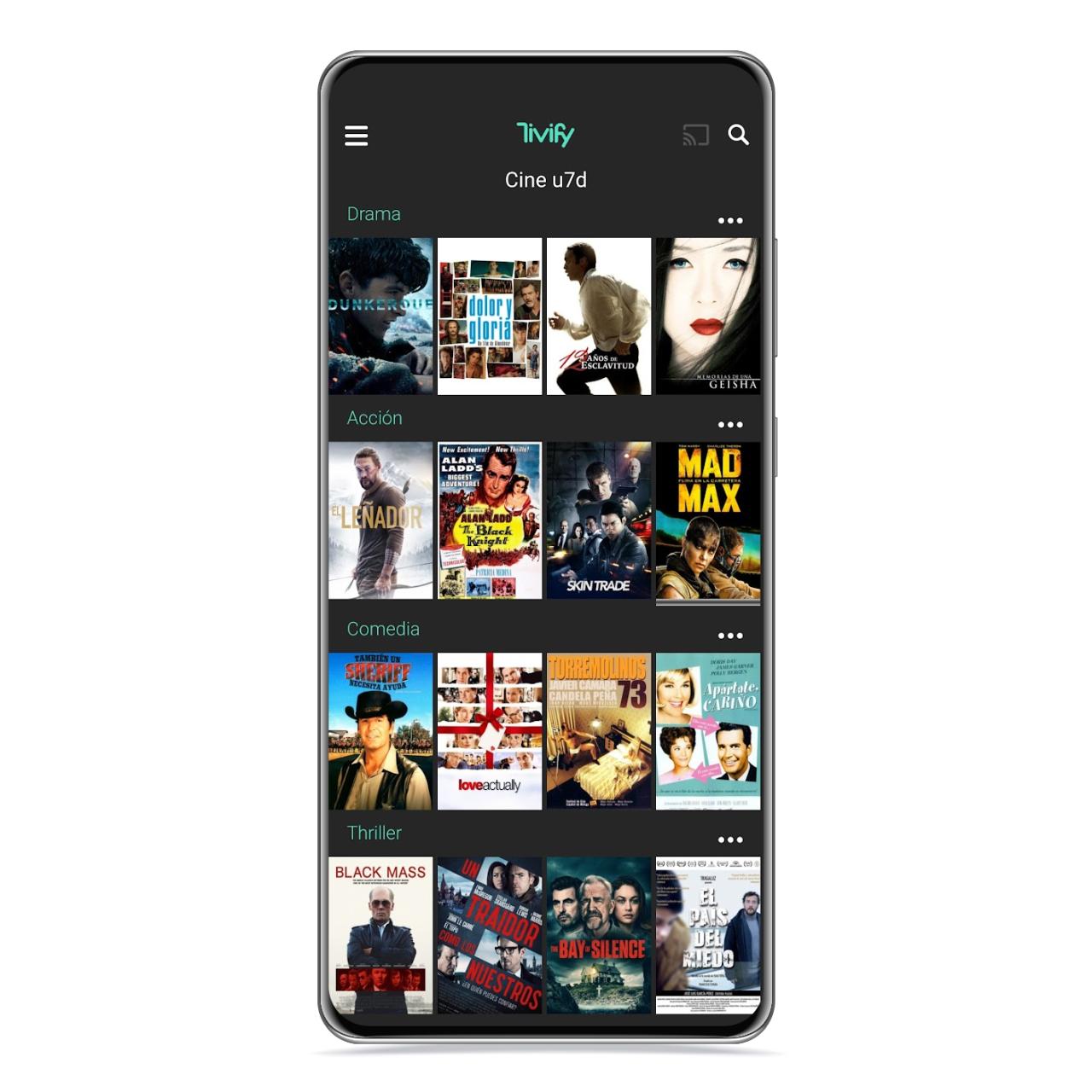 Tivify integrates several sections from which to read content on demand, which changes every 7 days and includes all kinds of content, and with top titles.
You can view this content in the u7d Cinema or u7d Series or u7d Programs section, and you will find it classified by genre to facilitate your search in the catalog.
Configure data usage
If you go to settings, you will see that choosing mobile data usage is the only option available. You can play video is limited to hours when there is Wi-Fi, data, or both.
This way you can save mobile data on your tariff, as it will prevent you from playing content if you are not connected to a Wi-Fi network.
get recommendations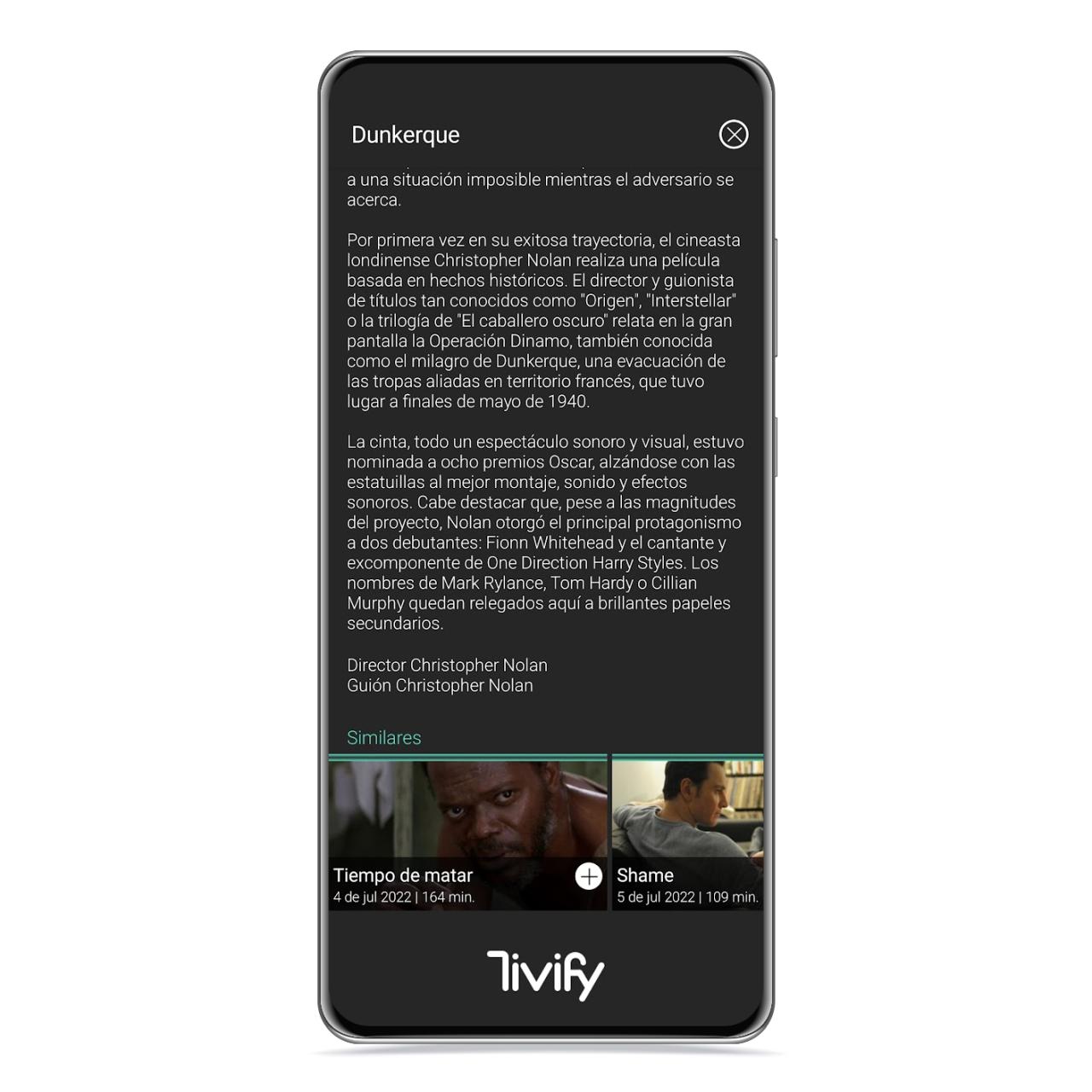 you can see one synopsis of each film, series the program which appears in Tivify just by clicking on it, and if you swipe down you will see that a section with similar content appears.
These are titles that you can also see on the platform, making it easier for you to see similar content.
You may be interested
Follow the topics that interest you