Improve your self-esteem and quality of life with this list of iPhone apps.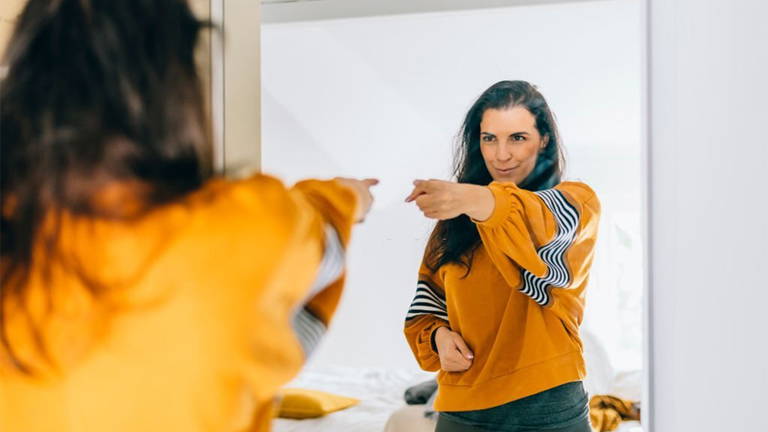 The self esteem is the positive or negative evaluation a person has of themselves, and that assessment is rooted in how you feel physically and mentally.
Unfortunately, in life, there are situations that low temper and the desire to go on and stop yourself from facing life to fear of failure.
If you find yourself depressed or feel like you have lost your emotional stabilityHere are a few apps that can help you improve your self-esteem And carry on.
6 good coaching apps for iPhone
The Best Self-Esteem Apps Available for iPhone
Motivation – Daily Motivation
I Am – Positive Affirmations
Fabulous: wellness and routines
Self-esteem – True love
Lifesum: healthy eating
Yana: Your emotional companion
ASMR – Sleep Sounds
Brain waves – sleep and success
Below you can see a list of Motivational and self-help apps that can boost your self-esteem at most.
Motivation – Daily Motivation
The power of the word is no secret, since words are capable of shape the mind and they become thoughts or actions which can improve or destroy.
So if you need that boost to get ahead, the app Motivation – Daily Motivation can help you through the process.
This platform gives you simple and powerful tools for mental growth accompanied by messages, appointments and reminders encouraging during the day. Moreover, you will be able to explore not only topics of self esteembut also on the relationships and stress management.
I Am – Positive Affirmations
I am This is another good alternative to get ahead. It's full of daily affirmations that will help you overcome fears and insecurities and achieve your goals.
Its system includes different categories designed to improve your self-esteem and realize all your dreams and ambitions. Their affirmations and reminders they will make you learn to value yourself as a human being and they will help you understand how important you are to the world.
Fabulous: wellness and routines
Fabulous is an application to create your morning routine (morning, afternoon, evening), It helps you create habits for a healthy life.
In short, the app motivates you to be more productive, calms your anxiety, helps you sleep better, boosts your self-esteem and energy with professional help.
Self-esteem – True love
Self-esteem – True love is one of the best apps available for iPhone. The same teaches you to love yourself step by step and be happy in no time.
With it you can get self esteem tips for your self-help process, motivational phrases to share and record, emotional intelligence exercises, audios, meditation and overcoming personal challenges.
Lifesum: healthy eating
There is nothing better for increase your self-esteem one healthy bodyand this can only be achieved with a lifestyle and different eating habits.
In this case, Lifetime helps you adopt nutritious diets and create good healthy eating habits for the rest of your life. It has multiple functions ranging from counter proteins, carbohydrates and lipids plans diet to lose weight and intermittent fasting.
Yana: Your emotional companion
If you have or think you have episodes of depression or anxiety
afterwards
He is
it's perfect for you. As its name suggests, it is a
emotional companion
ready to help you deal with your emotional states.
In turn, the chatbot carries a emotional record and is able to control minor seizures during the day. If necessary, he puts you in touch with professionals in the region to start a therapeutic process and gradually improve.
ASMR – Sleep Sounds
People who often suffer from low self-esteem Sleep and rest very little, however, it is necessary to know the importance of Restorative sleep.
Fortunately, there are mobile apps like ASMR – Sleep Soundswhich is able to repair your sleep, relieve stress and calm your anxiety with pleasant and relaxing sounds.
Brain waves – sleep and success
brain waves is another of best apps to improve your self esteem from iphoneand best of all, it does it while you sleep.
Con more than 600 brain wavesmeditations and specialized frequencies, the application is able to manage stress, anxiety and helps you achieve your goals.
In addition, it helps people who suffer from insomnia and improves sleep quality with over 900 sounds and music tracks: nature, white noise, water sound, brain waves, music therapy, 3D sounds and more.