Nokia was one of the first brands to announce the dates their phones will upgrade to Android 11 in October. The Finnish manufacturer is releasing a list of phones again, with new dates in this case. So users know when to expect this update.
These weeks, some Nokia phones have already had access to this update. The brand now confirms the dates on which the 16 next devices
they will have stable access to Android 11.
These Nokia phones will be updated to Android 11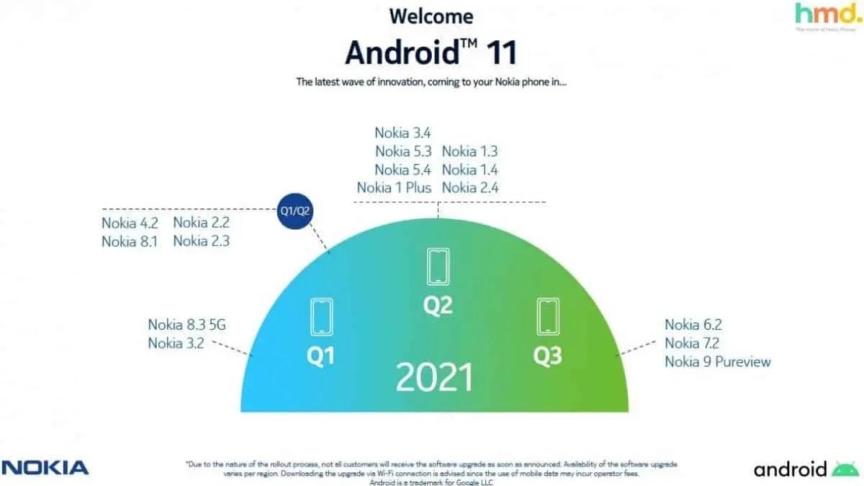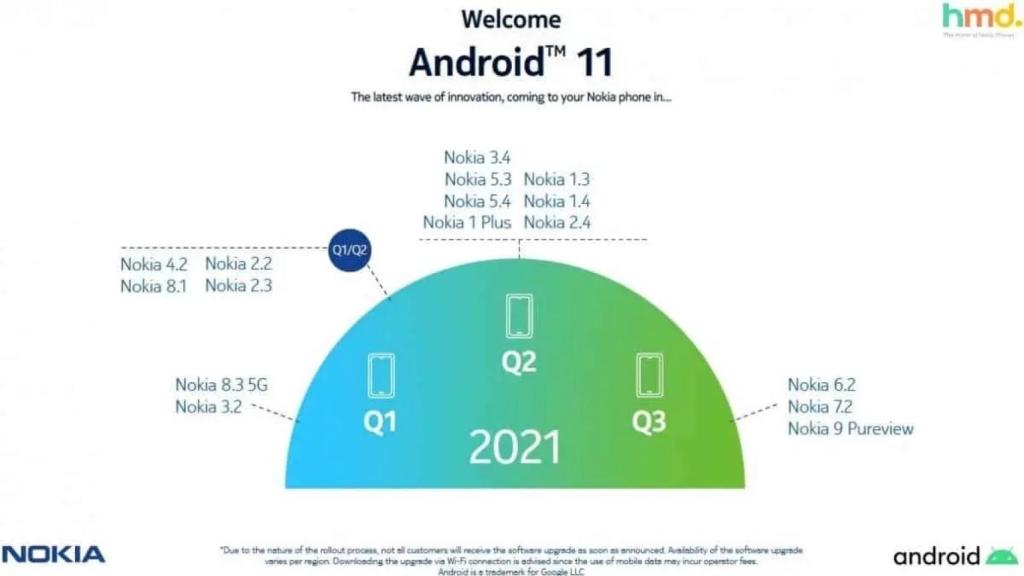 This information has been provided by employees of the company itself in the official forums, so that users with a branded phone know when to expect this update to Android 11 on their device. This new calendar includes a total of 16 branded phones, who will have access to this update throughout this year. This calendar is organized like this:
First quarter 2021

Nokia 3.2
Nokia 8.3 5G

Between the first and second quarters of 2021

Nokia 4.2
Nokia 2.2
Nokia 2.3
Nokia 8.1

Second quarter 2021

Nokia 1 plus
Nokia 3.4
Nokia 5.3
Nokia 5.4
Nokia 1.3
Nokia 1.4
Nokia 2.4

Third quarter 2021

Nokia 6.2
Nokia 7.2
Nokia 9 Pureview
This new calendar It's different from the one the brand released in October. Some phones will have to wait a little longer to get access to the Android 11 update, in some cases going from the first to the second quarter of the year, and others even until the third, as with the Nokia 9. Pureview.
If you have a branded phone, this new calendar it serves as a good indication of when to expect the Android 11 update to be live for your model. It is possible that there will be changes to this schedule in the future, in case there are any issues with an update, but in the case of Nokia, there are usually hardly any issues.
.