Although Android 13 does not bring many new things under the arm, being mainly an evolution of Android 12, that does not mean that there are not interesting ones.
[13 pequeñas novedades de Android 13 que van a mejorar mucho la experiencia en tu móvil]
In particular, security remains a top priority for Google, which has once again redesigned fundamental aspects of Android's behavior in the face of possible cyberattacks.
Protected by Android
Soon, Android 13 users will start seeing one of these new features: a message that says "Protected by Android" when an app asks us for permissions for one of its features. As revealed by Mishaal Rahman on Twitter, the message appears at the bottom of the popup asking if we want to allow access to certain parts of the system, such as notifications, file access or logging in to others devices.
You'll soon start seeing that "Protected by Android" badge on all permission prompts in Android 13, likely once the new "Security Center" starts rolling out (i.e. security settings privacy policies displayed on Google I/O). pic.twitter.com/yA5CQ4nxsM

— Mishaal Rahman (@MishaalRahman) September 1, 2022
The message is intended to give greater peace of mind to users, who may suddenly encounter this pop-up the first time they open the app or when they try to use one of its features. The shield icon and the phrase indicate that the application is using the new Android 13 permission control module. Therefore, we should not trust applications that do not use this indicator, as it may mean that they try to circumvent the Android 13 permission check. (something, however, that we'll probably never see given the limitations in place).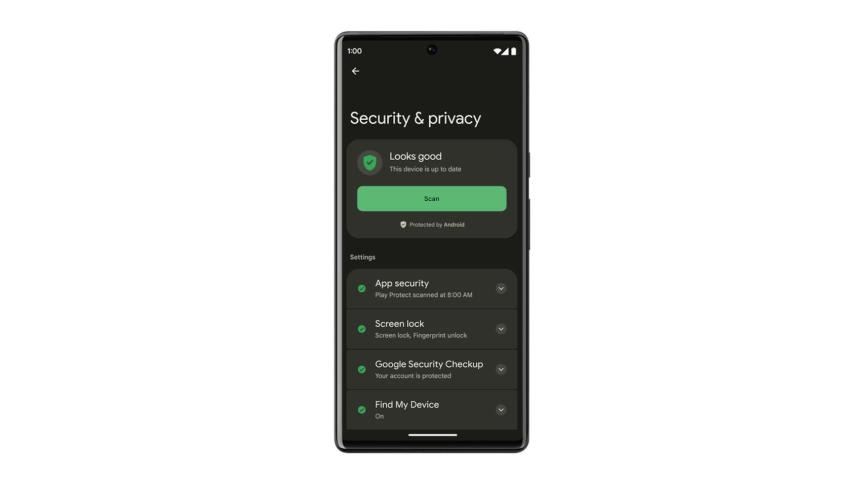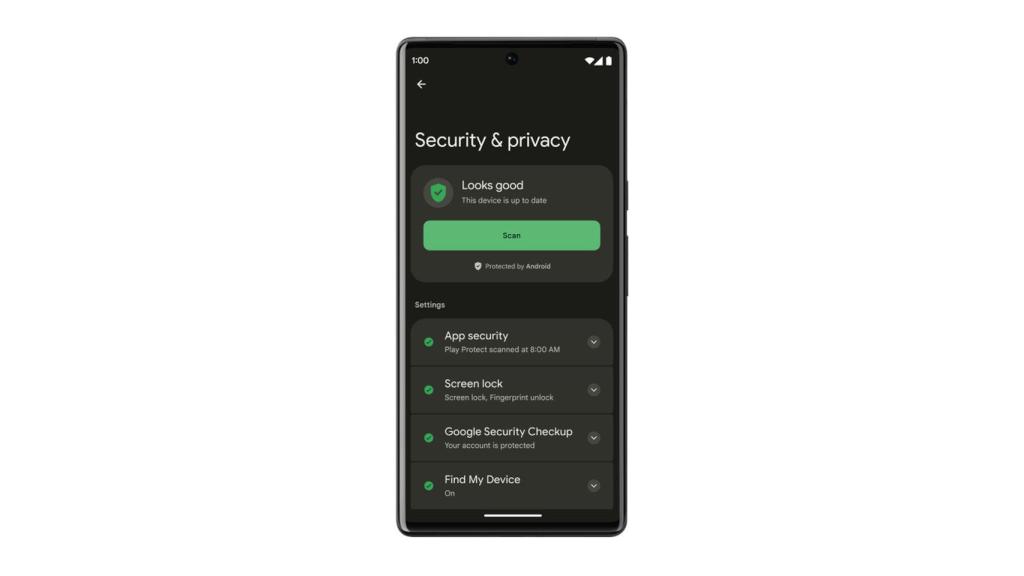 This novelty is part of the new Security and privacy section in Android 13's settings, which replaces the corresponding sections that were previously accessible separately. From now on, everything related to the protection of our data and our mobile is in one place.
In this section we will also find the words "Protected by Android", on the button that allows us to analyze the system to find possible problems. It is therefore a mark that Google hopes that we associate with security in Android, marking the functions that really protect us.
Is precisely because it is obvious that the message is not "Protected by Google", especially if this function is not present in AOSP (the version of the code used by Android), if it is integrated in the GMS, the services from Google. It would make more sense to say "Protected by Google" in this case, but the company may think that saying it's Android carries more weight or is more reliable when it comes to the system.
Either way, Android 13 users should start seeing this message soon.
You may be interested
Follow the topics that interest you