One of the manufacturers that creates the best hardware peripherals, and despite this generally goes unnoticed, is ASUS. Not investing in marketing means their phones aren't everyone's lips, but that doesn't mean they aren't good phones. In fact, we've tested a few of them this year, like the ASUS Zenfone 8, 8 Flip, ROG 5, or ASUS ROG Phone 5s, and we all loved it.
One of the reasons we liked these mobiles is their software, which is being updated as the company had promised.
Android 12 begins to reach ASUS mobiles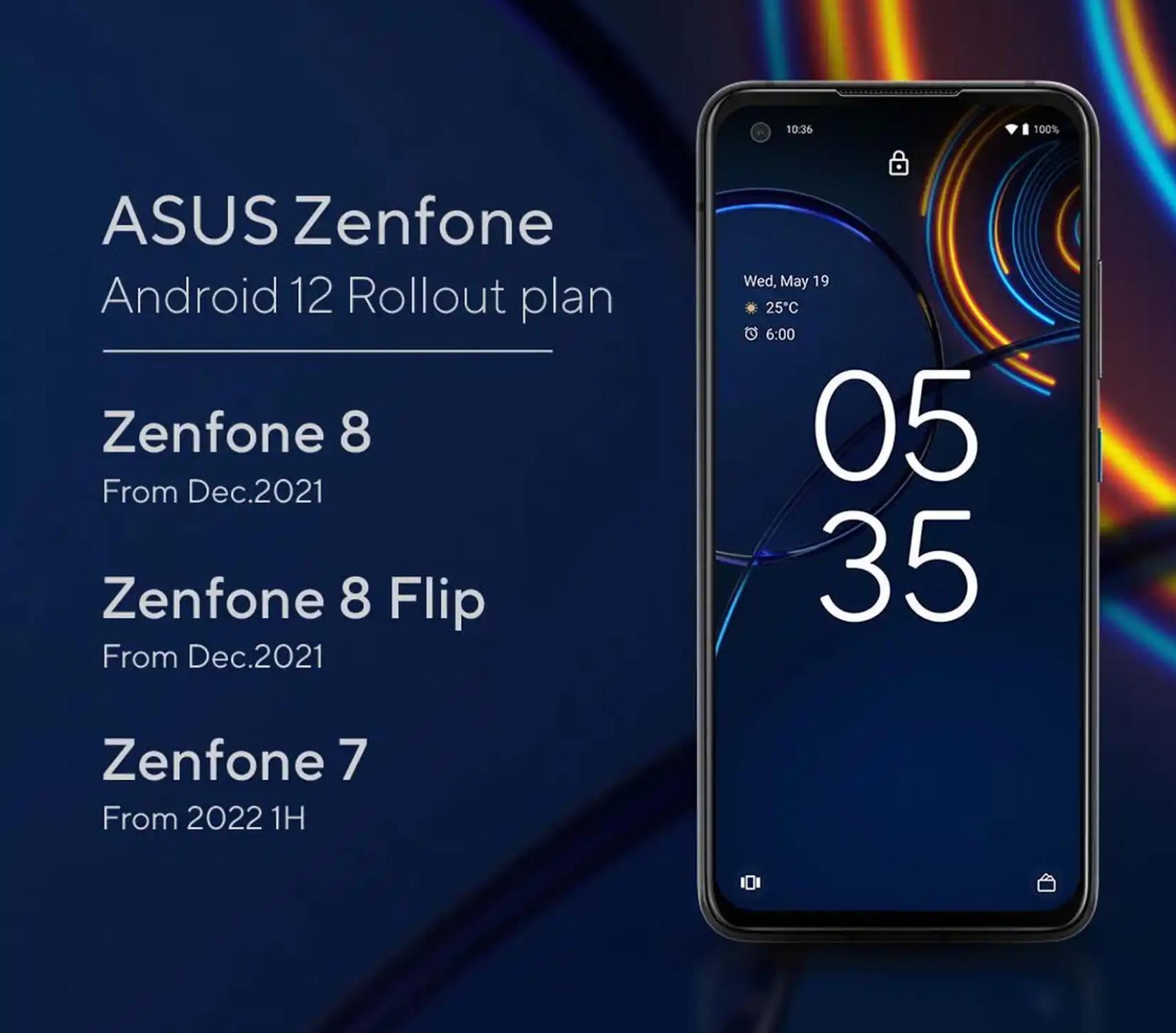 In the final stretch of the year, literally, the Taiwanese company wanted to start updating its Zenfone 8 family of mobile phones, consisting of the normal model and the one with a rotating camera.
We both reviewed them in the middle of the year, when they went on sale, and now they've started upgrading to Androdi 12. Here are the changes the company mentioned:
System updated to Android 12.
Updated apps: mobile manager, contacts, phone, file manager, calculator, clock, gallery, weather, sound recorder, settings, data transfer, local backup, setup wizard, system update apps. ..

Quick settings panel, notification bar and volume panel adjusted to Android 12 design.
Privacy panel, camera and microphone indicators, clipboard access, approximate location access, and microphone access functions are added.
Replacement ASUS Safeguard with Android 12 Emergency SOS.
Introduced a new widget page layout in the launcher. The position of the screenshot option is changed.
Removed quick settings layout option in display settings.
ASUS Phone has removed support for SIP calls because Android 12 does not support SIP calls natively.
Of course, ASUS itself indicates that some third-party apps are not yet compatible with Android 12.
As you can see, the changes are basically what we analyze in the video when we talk about the version of Android 12 that the Pixels have, one of the advantages of ASUS mobiles.
The firmware of the Zenfone 8 which updates to Android 12 is 31.1004.0404.73 and it occupies 3.04 GB. In the case of the Zenfone 8 Flip, the firmware is 31.1004.0404.61 and it occupies 2.89 GB.
You can wait for the OTA to reach your cell phones or manually download the update ZIPs.
Download Android 12 for ASUS ZenFone 8
Download Android 12 for the ASUS ZenFone 8 Flip
it may interest you
Follow the topics that interest you
.