Editing on Twitter is one of the most requested features by users and, at the same time, one of the most dreaded. There is great hope, and great fear, that tweet editing opens the door to a new experience that brings with it new issues, such as abuse or trolling.
[El botón de editar en Twitter es oficial: así funcionará y así podrás conseguirlo]
The solution Twitter came up with was announced a few weeks ago, and it involves keeping an edit history and limiting the number of times you can edit the post. And now we can see what it will look like.
This will be the edition on Twitter
The official Twitter Blue account has published the first edited tweet on the platform, precisely to show how they will be marked and how we will be able to know what the original message was.
hello

this is a test to make sure the edit button works, we'll let you know how it goes

— Twitter Blue (@TwitterBlue) September 29, 2022
Basically, when a Twitter post is edited, instead of displaying the post date, the "Last Modified" message will appear, along with the date the user edited the text of the tweet. There will no longer be any indicators that the tweet has been edited, so we'll have to watch before jumping to the wrong conclusions.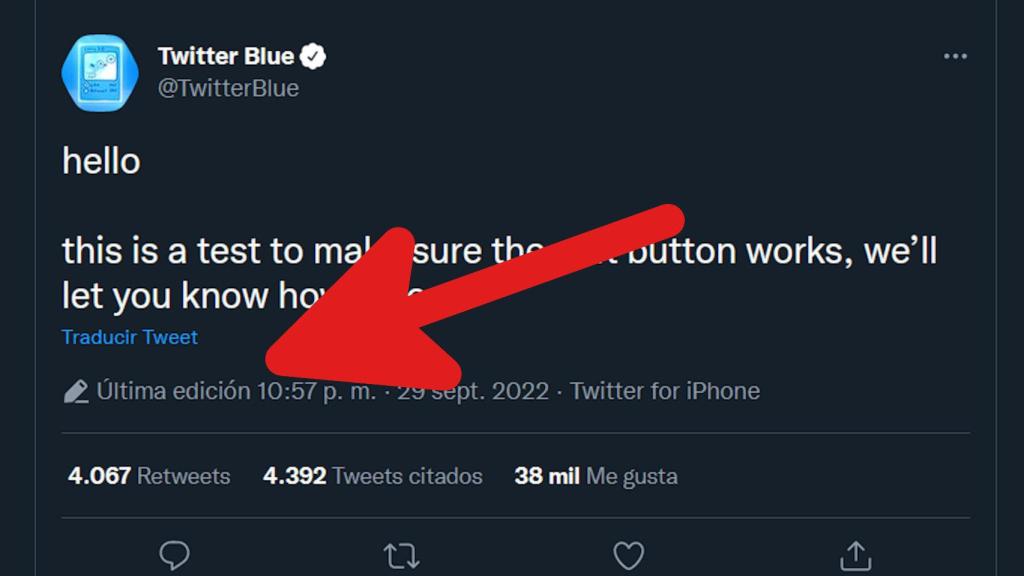 To know the original content of the tweet, just click on the link in the "Last edited" message, which will take us to a new view in which all the edits will appear in chronological order, one after the other. This change history will always be accessible, so there will always be a public record of what has been changed.
In this way, Twitter wants to avoid the big potential problem with this decision: that users change tweet message once they have gained traction on the social network. For example, if a tweet goes viral, someone can pay its creator to edit the advertising message or a political message, which will draw more attention to them.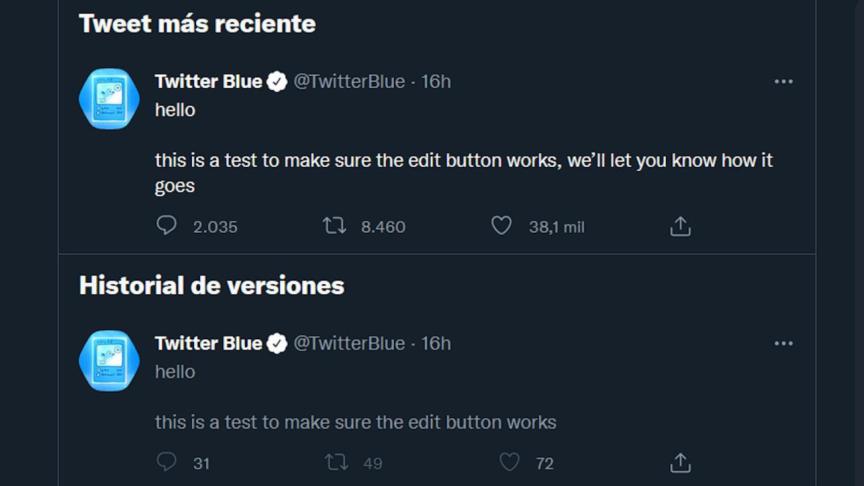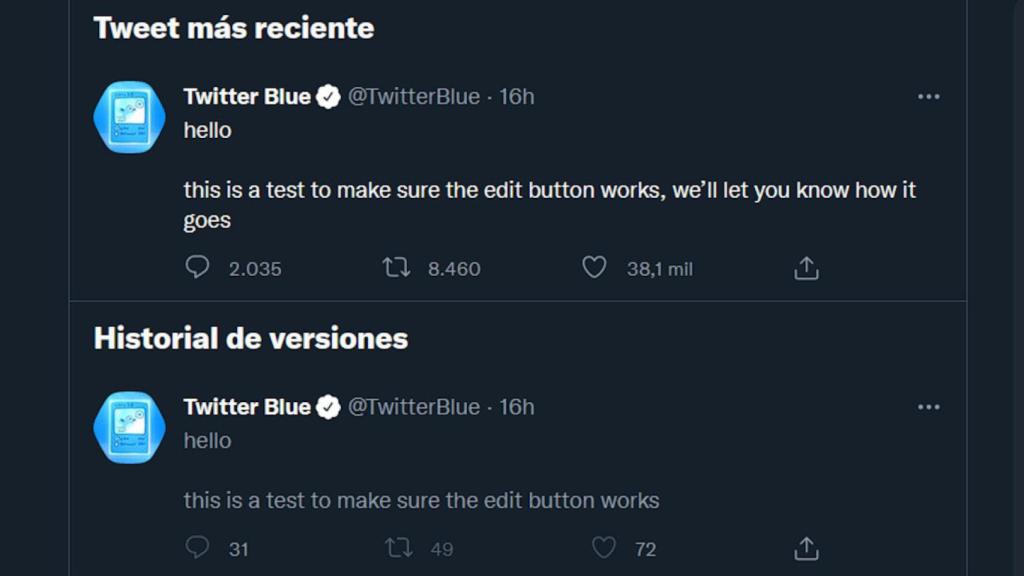 Also, editing can only be done up to 30 minutes later publish the tweet; after that time, the only option we will have is to delete it and republish it as usual.
Historical tweets will not be lost, and in fact, can also be reportedto prevent someone from using this feature to post hate messages without repercussion.
Editing the tweets will first reach users of Twitter Blue, the subscription service that is currently only available in the United States.
You may be interested
Follow the topics that interest you