Even with drops like Telegram yesterday, the messaging app is becoming more and more popular, and many are starting to combine it with WhatsApp, especially due to the limitations of the Meta app. One of these limitations is the one that prevents us from sending files larger than 100MB to other contacts. It's starting to change.
WhatsApp lets you send files up to 2 GB in Argentina
As reported in La Nación, app users in Argentina have woken up to being able to send files 20 times larger than they could send until recently.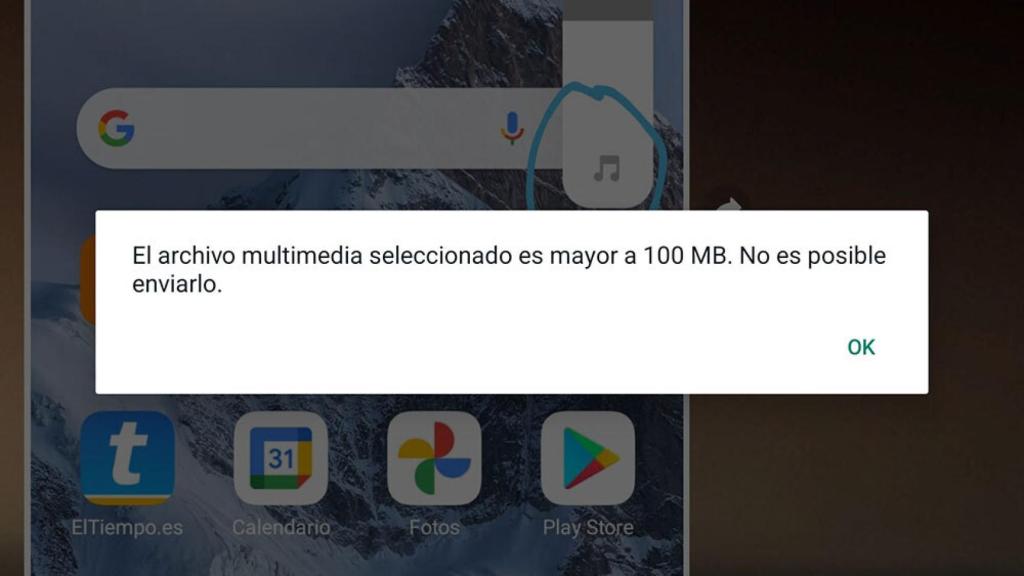 Do not confuse the size of videos and photos, which can exceed these 100 MB, with that of files, which are limited in countries like Europe to this figure.
In Argentina, files up to 2GB can now be sent without the app causing any issues.
Maybe the change will be made global, but it hasn't been confirmed yet
If in doubt as to whether we will have this feature in the other countries where WhatsApp is used, there is still no answer. The test will be carried out for a few weeks and presumably, if there are no problems, it will be extended to other regions.
For now, the 2GB limit is for documents, although they will start implementing it in other file types.
This test is now available to all WhatsApp users in Argentina on Android, iPhone, WhatsApp web and desktop applications, and allows you to send files up to 2 GB, even to users in other countries.
You may be interested
Follow the topics that interest you